12 questions on innovation for Capgemini's CTIO Lanny Cohen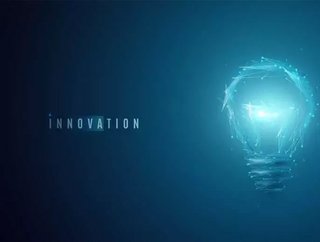 With an increasing number of new technologies offering significant operational potential, the need for innovation and investment in technology has becom...
With an increasing number of new technologies offering significant operational potential, the need for innovation and investment in technology has become more important than ever for companies.
Speaking to Lanny Cohen, Global Chief Technology and Innovation Officer of Capgemini, Gigabit explores the importance of investing in innovative technologies and the development of innovation centres, in addition to Capgemini's own experience on the subject.
1.       Why is it important for companies to innovate and invest in modern technologies?
"51% of companies we surveyed in our innovation research, reported that their organisations are unable to keep pace with market changes. Richard Foster of Yale University calculates that the average lifespan of a company quoted in the S&P 500 has reduced from 67 years to just 13 in less than 100-years. So, organisations are seeing substantial changes in their sectors and related ecosystems. Such shifts demand innovation and investment or face the consequences."
2.       Why are companies struggling to innovate effectively?
"Companies struggle with their innovation efforts because they fail to equip themselves with the relevant capabilities, talent, and resources. To shift an organisation's innovation dial, a concerted effort needs to be made in five dimensions critical to innovation maturity; ecosystem, environment, governance, culture, and process."
3.       How important is it for Capgemini to maintain its global technology partnerships with leading names like AWS, IBM, Microsoft and Google Cloud?
"Integral to innovation is access to a wider ecosystem. Innovative organisations must co-develop ideas in conjunction with both external and internal partners. Capgemini recognises the critical nature of ecosystems with a dedicated alliances organisation. This alliances organisation ensures we maintain partnerships with leading names as well as managing an emerging partner programme for startups in collaboration with Capgemini Group's Chief Technology & Innovation Office."
4.       How has Capgemini's own Applied Innovation Exchange transformed the world of tech?
"The world of tech is disrupted by the volatile, uncertain, complex and ambiguous nature of the marketplace we all operate in. Our Applied Innovation Exchange (AIE) offers the discipline and global platform to help clients cope with this new paradigm that demands continuous innovation, and innovation delivered with speed, scale, safety, and certainty.
"In 2017, our AIE hosted nearly 2,000 client visits or events. Each of these engagements were enriched by a process of helping clients discover, devise, deploy and sustain the innovative business outcome their company requires. To cite just one example in the UK, we've worked with an organisation to prove the concept of artificial intelligence reducing fraud such that they can see a tangible way forward for significant savings in their operations."
5.       How much do you yourself and Capgemini as a whole value the importance of workplace innovation?
"Hierarchical, bureaucratic, and linear work structures are flattening; morphing in to more flexible, collaborative and self-managed environments. Structures won't disappear completely. Instead, employees will enjoy clear areas of responsibility in new project-driven workstyles, individuals will become increasingly specialist, and ad-hoc teams will come together (and disperse) quickly based on need.
"Within this context, I believe that workplace innovation is of utmost importance. Indeed, our digital talent and innovation research tells us that a digital-first culture is a critical dimension for an innovative organisation. Not just lip service but with the support and role modeling of senior leadership."
6.       What are the key benefits that innovation centres can offer?
"Innovation centres can offer a range of benefits. Most importantly, they accelerate the speed of innovation. Wal-Mart Labs, for example, helped Wal-Mart develop its internal search engine in just nine months, driving a 20% increase in online sales conversions. Staples' innovation lab helped launch a digital wallet service in 9 weeks - Staples' fastest deployment ever. Innovation centres also provide a fresh source of ideas. By virtue of their location, innovation centres tap into a very wide ecosystem of startups, technology vendors and academics. It is a great source of inspiration and new ideas."
7.       Are innovation hubs an integral part of digital transformation? What are the alternative approaches?
"Innovation centres indeed represent a key pillar of digital transformation; most centres were created with the explicit mandate to accelerate digital innovations. The weaknesses of the traditional innovation models - slow and often over budget R&D approaches - led companies to explore these new routes."
8.       How can companies reduce the existing disconnect between innovation centres and the workplace?
"There are three key levers you can use to create a strong link between the business and innovation centres. First, ownership - you need to bring the business at an early stage to secure their support; and closely involve them in the selection, scoping and execution of innovation centre projects. Second, governance can make a significant difference as well. In certain cases, innovation centres are directly managed by the business and as a result are in sync with the business requirements. Third, location -  certain firms make sure to have innovation centres not solely in the Silicon Valley but also in locations that are important for the business. As such, they are close to innovation and operations."
9.       What advice can you give to companies looking to make the most out of their investments in innovation centres?
"First, innovation centres need to define the right purpose and focus. Successful innovation centres avoid being trapped in routine projects as well as too futuristic initiatives. They focus on innovations that can be turned into commercial reality. Leadership is also a critical success factor. It is imperative that the leadership team nurture the innovation centres and champion its initiatives throughout the organisation. Finally, Innovation centres should always prove their value by demonstrating early wins and following through on the promise."
10.     What do companies look for when choosing where to locate their innovation hubs?
"Proximity to tech, business and customers - each has its own importance. AT&T, for instance, has set up its "Foundries" in Silicon Valley and Israel to leverage the tech ecosystem, and in Plano and Atlanta to be close to business and customers. Availability of niche skills is another criterion. For example, New York and Boston have emerged as big data hotspots, while Israel is a frontrunner when it comes to cybersecurity."
11.     Why is Asia becoming an increasingly popular region for innovation centres?
"A key reason for Asia's prominence is the presence of a very strong digital talent pool. India, for example, as our recent research with LinkedIn shows, is the largest supply worldwide of digital talent. Asia is also a very large market for global players, who are keen to establish themselves in this region and localise their offerings to cater to the unique and evolving needs of Asian consumers. Finally, there is an increasing number of thriving tech hubs across Asia, be it in Singapore or Bangalore."
12.     Will innovation centres continue to be a growing trend in 2018 and beyond?
"Innovation centres will likely continue to be at the top of CXOs' agenda in 2018. However, the focus of the leadership might evolve from opening new centres to making sure that the existing network of innovation centres delivers and creates an innovation culture across the organisation."