5 ways robots and AI transform businesses and how we live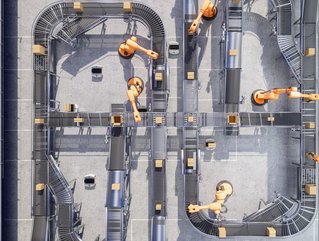 Shawn Tan, co-founder and CEO of Skymind, lists five ways AI and robotics are working together already to change the world we live and work in forever
Robots have helped to transform businesses and the way we work, play and manage our lives. But the addition of AI in robotics will make things even better, leading to positive outcomes for consumers and companies alike.
Shawn Tan is chief executive of AI ecosystem builder Skymind, a machine intelligence startup company supporting the open-source deep learning framework Deeplearning4j and the JVM-based scientific computing library ND4J.
He picks the top five developments to watch in robotics and AI…
5. Financial services
Banks, lenders and insurance providers are already using robotics in the form of chatbots - also known as intelligent automation - to help clients conduct different financial transactions in a secure and conversational secure way. These bots will become even more sophisticated with AI, transforming them into 'smart robots' - chatbot machines which use machine learning to improve at tasks and automate what previously could only be done by humans.
According to Juniper Research, chatbots are the future of fintech customer servicing as they handle a multitude of requests from customers that can be managed by AI technology rather than human call handlers which can be deployed to deal with more complicated queries. Research shows that:
Successful banking-related chatbot interactions will grow 3,1505% between 2019-2023.
826 million hours will be saved by banks through chatbot interactions in 2023.
79% of successful chatbot interactions will be through mobile banking apps in 2023.
4. Speedy identity checks
Products and services like updating an insurance policy, applying for a new passport or opening a bank account will all be conducted electronically. This will be performed by extracting digital data from IDs, the use of certified digital identities and facial recognition software for online identity verification. Smart robots will walk the consumer through the process. The new world of know your customer (KYC) will be remote and paperless, reducing compliance costs, bureaucracy, and approval times.
3. Manufacturing and distribution of consumer goods
Smart robots will be deployed en masse with computer vision (CV) and motion planning to sort goods and collect items from the shelf in-store the moment shoppers buy online so they can pick their goods quickly in store with minimal delay.
2. Driverless transportation
Driverless trucks and drones will be primary sources of transport for all goods, from vegetables and takeaways to vaccines. AI technology will guide the driverless vehicles to their final destination in real-time and control whether to speed it up or slow it down, thereby helping to increase fuel efficiency, reduce delivery delays and bring down maintenance costs.
1. Streamline manufacturing with no-code software
Robots have helped to revolutionise manufacturing but they still can only do one particular task. If you have an assembly line there will be multiple robots doing different jobs. However, with the rise of no-code platforms, companies will actually be able to build AI applications quickly and use them to repurpose robots and give them the capability to perform multiple tasks efficiently and with great accuracy. Companies that achieve this will be able to roll out their goods to the market faster - and more cost effectively - and will thereby have a competitive advantage over other businesses.