AI and IoT help bring about a smart city experience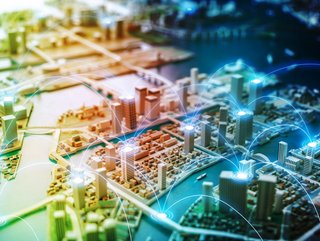 AI and IoT are transforming lives and beginning to transform our cities too. Here, we look at three ways this tech is making cities smart
Cities are getting smarter thanks to enormous growth in the Internet of Things (IoT) and AI-powered processing of the huge datasets generated by running and monitoring urban centres.
Technology Magazine takes a closer look at just three of the smart technologies that look set to transform city life and the businesses and governments that serve them.
Optimising energy in smart cities with AI
Artificial intelligence can be used in smart cities to analyse and track how businesses and residents use energy, which generates data that in turn helps with decisions on where renewable sources of energy should be used. This can also show city planners where energy is being wasted and how it can be saved.
Intelligent IoT solutions should be used to optimise infrastructure to engage citizens in the management of services, explains John Kosowatz, Senior Editor with The American Society of Mechanical Engineers (ASME).
Data on energy usage, traffic, and pollution levels are received by sensors, networks, and applications. These are then analysed and used to correct and predict usage and patterns. Making that data available to everyone through open-access systems allows citizens and businesses to leverage the information for themselves.
Vinod Pangracious, Chair and Associate Professor in Electrical and Computer Engineering, American University in Dubai, introduced the concept of a blockchain-based, peer-to-peer energy transaction framework for trading decentralised clean energy in a connected society.
The Smart Energy-Trading model is designed to handle as much as possible in an automated manner, including the generation, consumption, and distribution of clean energy using renewable energy sources.
AI and IoT: Improving transport in smart cities
Technologists are leveraging computer vision and machine learning technology to transform urban transit infrastructure.
One company to have taken a lead in this area is Hayden AI, which developed the world's first autonomous traffic management platform. The company automates complex processes and improves public services.
The technology works to support a number of different public service vehicles including buses, street sweepers, airport security vehicles and police vehicles.
Public transport has seen innovation with the use of AI in smart cities. This technology allows users of public transport to receive and access live updates, which improves timing and details of customer satisfaction. Automated buses are also planned to be used within cities, these can reduce emissions, improve routes, and increase frequency.
Using licence plate recognition technology, car parks are able to detect cars that have stayed longer than they should, and can also enforce payments and tickets. Other technologies include the ability to recommend spaces depending on the car.
AI and safety in smart cities
Although security camera footage is typically reviewed when a crime has been reported, this doesn't prevent the crime itself. Security cameras that use AI have the ability to analyse footage in real-time and detect criminal behaviour which can then be instantly reported and dealt with.
These cameras can also detect people from their clothes, allowing the technology to find suspects quicker than ever.
Smart cities can use AI to see their effect on the local environment, global warming, as well as pollution levels.
Using AI and machine learning for pollution control and energy consumption, allows authorities and cities to make well-informed decisions that are best for the environment. Smart cities also use AI to detect CO2 which can then lead to decisions around transportation.
Another innovation to look out for is the Real-Time Response Centre (RTRC) predicted to emerge in the smart cities of the future. The RTRC is fed data from a range of sources and displays the aggregated intelligence on large-screen video displays, along with live feeds from cameras, traffic sensors and gunshot detectors.
"At law enforcement offices in smart cities, the RTRC functions as a central hub for protecting the public," says Sandeep Sinha, SLED Marketing Leader, Digital Innovation, Insight. Companies including Insight, Genetec, Intel and Microsoft, are working together to build on existing public safety IT infrastructure and develop cloud-based solutions, explains Sinha.