AR, VR and B2B smart glasses: A Q&A with Toshiba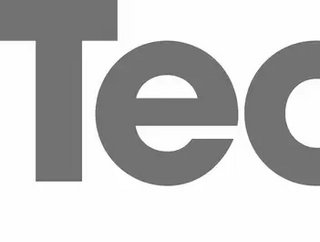 Augmented reality (AR) and virtual reality (VR)are two of the most exciting technologies on the market right now. According to areport from ReportsnRepo...
Augmented reality (AR) and virtual reality (VR) are two of the most exciting technologies on the market right now. According to a report from ReportsnReports, the global markets for both AR and VR are expected to reach a combined value of $94.63bn by 2023.
Speaking to Neil Bramley, Toshiba B2B Client Solutions Business Unit Director of Northern Europe, we discover what Toshiba is doing with its innovative AR100 Viewer smart glasses and dynaEdge products, whilst also looking at a few key predictions surrounding the growing interest in advanced wearable devices.
How influential are emerging technologies such as cloud computing becoming within the B2B sphere?
Cloud computing is integral to helping organisations manage the increasingly mobile global workforce from a collaboration, productivity, and data analysis and management perspective. Yet as data proliferation continues at a phenomenal rate, the strain on such services is growing. This is giving rise to technologies such as mobile edge computing solutions which, by processing data at the edge of the network and closer to source, helps to ease the burden on the cloud, improve the capabilities of mobile workers, and support the wider IT infrastructure.
What is dynaEdge and the AR100 Viewer smart glasses, and how does it differentiate from other AR/VR products?
dynaEdge DE-100 is a high performance mobile edge computing device which, along with the companion Assisted Reality AR100 Viewer smart glasses, has been designed to bring hands-free wearable working to the enterprise – enabling organisations to improve the efficiency, quality of performance, and operating flexibility of field-based and frontline workers.
One of the key differentiating factors of our solution is that it runs on Windows 10, meaning that organisations can easily integrate it into the existing IT infrastructure while also benefitting from the support and security delivered through Microsoft updates to the platform.
Targeting a range of verticals including manufacturing, logistics, maintenance and healthcare, the smart glasses also offer bespoke use-cases dependent on job role and sector, meaning functionality can be tailored to your organisational requirements. We have also partnered with Ubimax, the global market leader for enterprise wearable computing, which will enable us to continue to evolve and expand the capabilities of this proposition.
See also:
How can dynaEdge and the AR100 Viewer smart glasses transform the lives of everyday working people?
With a strong focus on frontline and field-based workers, the dynaEdge DE-100 and AR100 Viewer smart glasses can transform the roles of staff across numerous industries. For example, in the manufacturing industry, the AR100 Viewer smart glasses can be used by employees to work remotely in the field of operation access and overlay highly-detailed specs or instructions in real-time, subsequently ensuring greater manufacturing precision, reducing faults, and building an overall more efficient process.
To give another example, from a medical perspective, the AR smart glasses can be valuable to a doctor who needs to pull up patient data for background purposes while visiting the patient's home. Healthcare organisations can also use the solution for educational purposes, simulation, or the live-streaming of visualised data, such as test results.
How can the product aid the workloads of businesses and help to centralise operations in flexible industries?
In terms of centralised workflows and operations, the main benefit of dynaEdge comes in creating a more efficient method for data processing and management. As previously mentioned, critical information can be identified and processed at the edge, with then only relevant data being sent on to the cloud. This helps to reduce the amount of irrelevant or 'garbage' data reaching the network core, freeing up cloud resource and capacity for more important needs.
From a security perspective, dynaEdge enables data communication to be locally encrypted and translated to a communication protocol before being sent to the company's network core via the cloud. At a time when 93 per cent of organisations believe that mobile devices present a serious and growing security threat (Verizon), ensuring such data is safe while at the edge can provide great peace of mind to IT leaders.
What are your targets for the rollout of dynaEdge? Will you be launching this worldwide?
We're delighted to be rolling out dynaEdge DE-100 and the AR100 Viewer smart glasses on a global scale and are confident that the solutions will have a major impact across our target verticals. ABI Research found that global enterprise wearable device shipments will reach 154 million by 2021 – up from approximately 34 million in 2016 – and, supported by the expertise of partners including Ubimax, Vuzix and Microsoft, we are set to be at the forefront of this revolution over the coming years.
Ubimax itself has an installed base of more than 200 customers which can now run their existing solutions on the dynaEdge, which demonstrates the great appetite for wearables such as ours in the enterprise market.
What predictions can you make for the Industrial IoT market for 2018?
With the ongoing rise of IoT and predicted emergence of 5G, the integral role which data already plays within business will only increase further. With that in mind, we believe that mobile edge computing will continue to thrive as organisations seek to manage this data while also enabling their mobile workers to perform productively and securely. In fact, analyst house IDC predicts that by 2020, IT spend on edge infrastructure will reach up to 18 per cent of the total spend on IoT infrastructure. With mobile edge computing instrumental in the development of enterprise-focused wearables, we also envisage significant scope for smart glasses to take off within the industrial sector and beyond.
Is Toshiba currently working on any other revolutionary B2B technology solutions?
For the immediate future, our goal is to concentrate on the continued development of dynaEdge De-100 and the AR100 Viewer smart glasses – we have some exciting announcements to come as a result of our strategic partnership with Ubimax, so watch this space.