Augmented Retail: Alibaba and Perfect Corp announce new partnership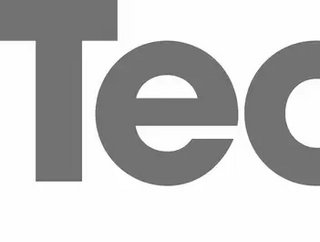 The applications of augmented reality (AR) technology are massive, ranging from navigation and gaming to battlefield intelligence displays for military...
The applications of augmented reality (AR) technology are massive, ranging from navigation and gaming to battlefield intelligence displays for military personnel. While levels of saturation vary from industry to industry and market to market, we can certainly expect AR to bea daily tool in the way we live our lives before long. 
One of the first major steps towards mass adoption of AR is its entrance into the e-commerce space. From apps like IKEA Place and Amazon Showroom, which let users preview in 3D what items of furniture would look like in their homes, to Wanna Kicks, an app that lets sneaker fans "try on" rare and expensive shoes, the try-before-you-buy features offered by these apps are likely to become a huge part of the future of e-commerce. 
Nowhere is this more true than in the $552bn-per year beauty industry, where hyper-subjectivity and expensive products make getting the correct item paramount. A swathe of tech and beauty companies (including YouTube, L'Oreal and Sephora) have launched AR offerings aimed at improving their ability to sell expensive treatments over the internet. 
On Thursday, the Alibaba Group announced that it was entering into a new partnership with Taiwanese AR company Perfect Corp. Founded in 2015, Perfect Corp uses AR technology hosted on its YouCam Makeup platform to let consumers "try on" beauty products over the internet. 
The new partnership will see Perfect Corp integrate YouCam MakeUp into Alibaba's online shopping platforms Taobao and Tmall, "elevating the beauty shopping journey by bringing innovative new virtual tryouts to consumers in China." 
Through this strategic partnership, Perfect Corp.'s beauty AR solution aims to increase consumer engagement with beauty products while shopping at Taobao and Tmall and boost online sales conversion to improve overall customer satisfaction.
SEE ALSO: 
"In the next three years, innovative technology will be the key to driving increased sales. Especially in the beauty industry, technology will bring the biggest change for young generations to purchase products," said Mike Hu, GM of Tmall FMCG, Alibaba Group. "We need the innovative technology to level up the consumer experience, and also the product experience, shopping experience to fulfill the demands of our customers.
"China is one of the major markets in the beauty industry. The groundbreaking strategic partnership with Alibaba group had positioned Perfect Corp.'s Beauty SaaS solutions as the recognized solution for global brands in digital transformation," said Perfect Corp CEO and founder, Alice Chang. "The partnership is an industry game changer, forging an innovative relationship between global brands and consumers. It upholds that Perfect Corp. is the world-leading beauty tech service provider, guiding the industry to new heights and helping Alibaba transform its online and offline shopping experience."
Whether or not this partnership will see Alibaba make a direct investment in Perfect Corp has escaped public comment, but sources at Bloomberg have confirmed that such a move is on the way in the near future, with Alibaba expected to lead a new round of funding for the AR company. 
YouCam Makeup is available for free download on the App Store and Google Play.