Automation Anywhere: Letting humans be humans with Robotic Process Automation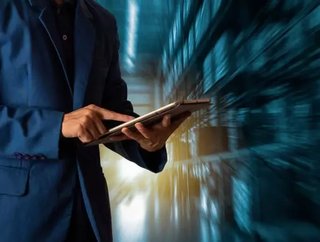 The world of work is filled with too many mundane, repetitive tasks. Automation Anywhere wants to remove the robotic parts of most people's daily jobs...
The world of work is filled with too many mundane, repetitive tasks. Automation Anywhere wants to remove the robotic parts of most people's daily jobs with RPA
Imagine your most tedious or mundane rule task at work: then imagine a robot could do it for you. This is the magic behind the emerging technology practice of Robotic Process Automation (RPA). With RPA, businesses can automate dull, rules-based business processes, like data entry, allowing employees to focus on the bigger picture – serving customers or other value-adding work.
One firm that's quickly becoming synonymous with RPA is California-headquartered Automation Anywhere. Touting itself as the world's most widely deployed RPA platform, the firm aims to help companies achieve unprecedented levels of productivity and efficiency by liberating employees from mundane, repetitive tasks. Today it seems that, in many ways, the California-headquartered firm has all the hallmarks of being an RPA titan: in November 2019, the firm accrued a valuation of US$2.6bn after nabbing $300mn in funding from Japanese conglomerate Softbank, and the firm's bots are currently used by leading industry giants including Unilever, Google, LinkedIn and Cisco.
SEE ALSO:
Not only has the firm brought big name clients on board, it's also managed to convince many tech experts of the power of RPA. Take James Dening, VP and European RPA Evangelist at Automation Anywhere, for example. Whilst making his mark at firms such as Amazon, Red Gate Software and XLN, Dening stumbled onto Automation Anywhere's RPA platform and immediately was hooked.  "I looked at my job and the work we were doing and I thought how we could easily automate some of the mundane work using the platform so that they could focus on value-adding jobs," he recalls. "It was obvious to me that RPA was going to be a hugely powerful ubiquitous tool." Dening quickly joined the Automation Anywhere team as their first European hire and the rest was history.
As a so-called RPA evangelist, Dening is keen to proselytize the benefits of the technology but, for him, it's not just about the digital side of things, it's also about the people. "RPA is just a part of it; we're looking at the future of work," he enthuses. "At Automation Anywhere we talk about 'taking the robot out of the human' – so taking those jobs that humans are doing which are repetitive, dull and rules-based and giving it to a bot or digital worker." RPA is just one tool available in Automation Anywhere's portfolio. Establishing what it describes as 'digital workers', the firm has created a technology which weaves together RPA, artificial intelligence (AI) and machine learning (ML) to introduce a virtual employee. Whilst typical software robots (or bots) are task-centric, these digital workers are built to augment human workers by performing business functions from start to finish. For instance, a digital worker could regularly submit invoices through a system from start to finish. "Augmenting human workers not only brings advantages to businesses around productivity and finances, but it also helps to free up people's time so they can focus on the things that only humans can do – the creative tasks, leadership projects and group discussions with other people."
From financial services and insurance industries to healthcare and manufacturing, RPA could be a faithful tool for a variety of industries and tasks. "It could complete necessary financial functions like procure to pay or record to report," suggests Dening. "We also do a lot of work for pharmaceutical companies, particularly around pharmacovigilance. This process makes sure you dot all the I's and cross the T's when it comes to regulatory requirements around researching new drugs, for instance. When creating new treatments, the burden of accurate reporting is a massive one. Some of the largest pharmaceutical companies in the world are using our product to deliver that reporting far more accurately than they would if they had humans in the loop."
For industries such as these, adopting technologies that have a high-grade level of security is of the utmost importance. This is something which Dening is all too aware of. "A big bank, pharma or any other large-scale company will simply not use your product unless they are confident about the security, so making sure you're using the right level of encryption, both for dynamic and static data is really important. Additionally, if you look at how an RPA solution works, our bots sit where a human user would have sat and they interface with the same systems the human user would have used. Therefore, all the security the business has in place to stop human users being bad actors or making mistakes is still in place." As more businesses make the leap towards cloud technology, Automation Anywhere has also followed. In fact, last year, the firm announced that its flagship Automation Anywhere Enterprise is now one of the only Digital Workforce Platforms to support all of the world's four major cloud providers: Amazon Web Services (AWS), Google Cloud, IBM Cloud and Microsoft Azure. "Our view is very simple," Dening proposes. "It's not for us to tell our customers what technologies or platforms they should or shouldn't be using, whether its cloud, on-premise or web applications. Our job is to provide a platform that works across their entire technology stack. Whatever platform choice the customer makes, we want to make sure we support that."
This customer-first approach has served the company well. Founded just 14 years ago, the California-headquartered firm has expanded across the pond, creating a presence in 20 global locations. The firm has also quickly mushroomed from a small startup to a 1,400-strong team and, for Dening, onboarding the right people has been as crucial as the technology itself. "I think the internal quality of the team is really important," he notes. "We have hired people from across the globe and we have a wide range of gender and ethnic diversity. This brings a different perspective to the company and it's something I'm very proud of." Automation Anywhere also has a low attrition rate according to Dening, which he claims is a testament to the company's dynamic culture. He believes his team are a part of something different, that they're completely changing the game. "When you talk to any leader in our organization, from the CEO down, you find that everyone really cares," he muses. "There's a genuine feeling that we're doing something remarkable, that if you join us you will have a ringside seat of what I think will go down in history as one of the great software companies. I think that's helped us hire people who not only have the right skills but the right attitude."
The technology sphere, perhaps more so than any other sector, is constantly in hyperdrive and this is particularly true when you look at RPA. In fact, in 2018, Gartner projected that global spending on robotic process automation (RPA) software would reach an estimated $680mn, an increase of 57% year over year. Dening suggests that although we may be "still in the foothills" when it comes to the potential of RPA, Automation Anywhere is in a strong position to take advantage of its inevitable boom.