Autonomous drone maker Skydio flies to unicorn valuation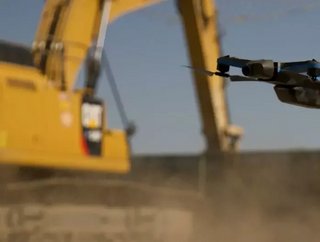 Skydio said it would use the funds to accelerate product development and expand globally...
Redwood City, California-based drone manufacturer Skydio specialises in autonomous flight.
The company's offering spans both consumer and enterprise drones. In the former category, its drone can be controlled via a phone app, and uses six 4K navigation cameras to navigate. It also integrates an NVIDIA Tegra TX2 AI computing chip. Its enterprise offerings have seen it with aerial imagery company EagleView to inspect houses - useful to the insurance industry, claims adjusters and government organisations.
The latest tech unicorn
Since being founded in 2014, the company has raised across seven funding rounds. Its latest Series D was led by Andreessen Horowitz's Growth Fund, alongside Linse Capital, Next47, IVP and UP Partners, and valued the company at over $1bn - meaning it is the latest entrant to the unicorn club (a tech startup worth over $1bn).
"This is an important milestone for us as a company, but also for the U.S. drone industry. Together with our customers, we're proving that a U.S. company can lead the way in this industry through AI and autonomy. Things are already pretty exciting, but we are just scratching the surface of what autonomous drones can do," said Adam Bry, CEO and Co-founder of Skydio.
Renewed impetus for drones
The company said it would use the funds to accelerate product development and expand globally.
"The initial wave of hype around enterprise drones passed many years ago, but we're now seeing these markets really mature. Autonomy is the key for drones to reach scale, and Skydio has established themselves as the defining company in this category. We're excited to continue to invest in this magical combination of breakthrough technology, rapid growth, and an incredible team in a market that's going through an inflection point," said David Ulevitch, General Partner at Andreessen Horowitz.
(Image: Skydio)