The big screen fights back: Dunkrik, VR and the cinematic revival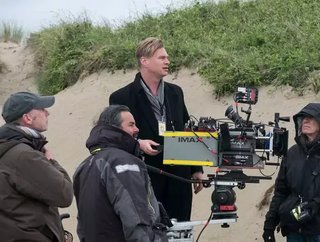 Dunkirk is an exhausting cinematic experience. Two hours of relentless suspense and atmosphere centred around three intertwining fates, it is a struggle...
Dunkirk is an exhausting cinematic experience. Two hours of relentless suspense and atmosphere centred around three intertwining fates, it is a struggle to recall a more striking demonstration of what IMAX cameras can deliver on the big screen. 
Christopher Nolan has done it before with IMAX, not least with the revived Batman franchise and Interstellar. Branded 'a master' by Giovanni Dolci, IMAX's Vice President of Theatre Development and MD for Europe and Africa, Nolan's partnership with the business is now a proven formula.
"On a practical level, we just give him our cameras," Dolci says. "However, there is much more to it than that. It is a constant process. Chris Nolan effectively designed Dunkirk with IMAX in mind, and we try to support him in any way we can to make that vision come true."
READ THE LATEST GIGABIT MAGAZINE
More than 70% of Dunkirk was shot with IMAX equipment. Its cameras are the highest resolution in the world – the 70mm film offering almost 10 times the resolution than 35mm counterparts.
Strapped to genuine British Royal Air Force World War II Spitfires during filming, it is easy to see how the particularly spectacular aerial sequences captured audiences around the world.
"IMAX has become part of the creative process for these movies," Dolci continues. "One great thing about Nolan is that he pushes us as a company, well beyond just us giving him the tools. Each film he wants to go one better, and we have to find the technological solution to help him succeed.
"Dunkirk is a great example of a movie production pushing us as a company, and will also bring much wider, longer-term benefits to the business. It shows other filmmakers what IMAX cameras can do."
IMAX is not exclusively involved with movies, for it is also targeting producers of TV series as a means to fill quieter periods when fewer blockbusters are released. Two special episodes of Marvel's Inhumans exclusively aired across the IMAX network, with more content to be screened once the weekly series gets underway.
Trendsetter
The energy generated around the release of Dunkirk is emblematic of a wider cinematic revival. Dolci cites figures which show that admissions across Europe in 2016 were up 10% on 2012. 
The rise of IMAX's premium cinematic experience has no doubt contributed to the comeback of the big screen, and Dolci has spent much of his career at the forefront of other major transformations in the industry, namely the shift to digital.
"At the time, around 2009, digital was a big thing happening to the industry, and I was lucky enough to be brought into Arts Alliance Media, which was devising a means of switching over cinemas from analogue technology," he explains. "This was a big move for the industry – 10 or 12 years ago almost all cinemas were using projectors."
Forever a film enthusiast, Dolci's mathematical and business background opened up what was a unique opportunity to make a difference.
"I noticed that the cinema industry, in certain countries like my home country Italy, was split into two separate packets," he says. "You've got the creatives on one side and the accountants on the other. I have always wanted to find a way to merge these two together better, so having a background in business and economics has proven extremely valuable. A passion for film has been running in my blood since I was a little kid, so I've managed to fulfil a childhood dream."
Virtual reality: The next trend? 
Dolci will be the first to admit that the business of cinema is still changing. While digitisation of the big screen and the rise of premium cinematic experiences are arguably natural evolutions, virtual reality (VR) looks set to add another disruptive dimension, with IMAX again at the forefront.
For Dolci it is about adding another element to the customer experience. By partnering with Google and its VR capturing technology while leveraging existing relationships with filmmakers, IMAX aims to roll out 25 VR movie experiences over the next three years.
Currently, these experiences are being trialled in Los Angeles and New York in the US, with Europe's first VR experience centre to be opened in Manchester, UK, imminently. Other target locations include Canada, France, the Middle East, China and Japan.
"The reaction has been amazing," adds Dolci. "In LA, where we have been open since January, our overall satisfaction rating has been over 87%. Most importantly, we are trying to make sure this is not a gimmick in order to try out VR. We want them to have an immersive experience. I think this is proving successful as we are seeing a lot of repeat visits, and 89% of customers are saying they are likely to revisit. It is hugely promising."
Another interesting observation is that cinema chains are committing huge amounts of energy into attracting two audiences in particular – the millennials and generation Zs, who have become accustomed to streaming content from home rather than visiting the cinema.
"What we have found in the two test sites is that 70% of visitors have come from those two groups, so we are getting that younger demographic back to the cinema," Dolci says. "The VR experience helps us to utilise the space in the cinemas and add to the core experience of seeing a movie.
"There are a number of pods where you can pick which experience you want to try, and we are finding that many are hanging around and doing more than one. Some experiences, like John Wick, involve quite intense participation with shooting enemies while others are more passive."
Dolci also explained that content developers are approaching IMAX with a view to distributing their material, a move which he believes is a result of VR headsets in the home being slower to take off than anticipated.
It certainly appears that confidence in the VR and cinema combination is high, with IMAX already joining forces with the likes of Warner Brothers, Twentieth Century Fox, Metro-Goldwyn-Mayer and Steven Spielberg to invest in new ventures.
The day job
While IMAX continues to explore the potential of VR in diversifying its revenue streams, the bolstering of the company's theatre network across Europe and Africa is still Dolci's primary objective.
"Europe in particular looks positive for us," he says. "This year alone we have signed agreements for 33 new venues, already 50% more than the whole of 2016. There is a stronger appetite than ever for premium cinema experiences and we will continue to push on this momentum."
And there is no reason why this rapid expansion cannot be maintained in the short to medium-term, as markets such as France and Germany remain underpenetrated in the premium cinema space.
Last year, IMAX signed an agreement with exhibition group Pathé, a move that has allowed it to more than double its theatre network across France. Another 25 theatres have been secured in a deal with AMC's Odeon Group, further extending IMAX's footprint across the UK, Germany, Italy, Spain and the Nordics.
Africa represents an equally exciting, albeit different, series of opportunities.
"The emerging markets pose different challenges and opportunities, not least because of the difference in how established cinema is in Africa compared to the likes of Europe," Dolci explains. "We are teaching people what a cinema experience can be, whereas in Europe people are generally more used to going to the cinema."
IMAX is already well-represented on the continent, with theatres spread across South Africa, Kenya, Nigeria, Morocco and Egypt.
Dolci continues: "Interestingly, it is arguably even more important to provide a state-of-the-art experience here. In places where smartphone and satellite television penetration are rapidly growing, we believe we have particular relevance, and we must give consumers a real reason to go to the cinema."
Given time, experiences such as VR may also make their way into IMAX's African cinemas - yet another potential project for Dolci to oversee. Whichever way he looks, whether it be Dunkirk, VR or a burgeoning theatre network, it is evident that IMAX is revitalising the big screen industry.