The biggest and best global tech events 2018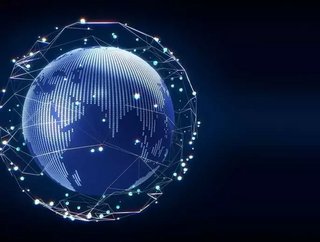 Gigabit magazine takes a look at some the key upcoming technology events for the year ahead... 1. Event: Mobile World Congress (#MWC18) Location:Fira...
Gigabit magazine takes a look at some the key upcoming technology events for the year ahead...
1. Event: Mobile World Congress (#MWC18)
Location: Fira de Barcelona, Spain
Dates: 26 February - 1 March
The event is billed as the world's largest mobile world congress with over 100,000 attendees. The MWC also stages the Global Mobile Awards 2018. Speakers will include leading figures from Accenture, BT Group, Deutsche Telecom, Ericsson, IBM, Microsoft and Telefonica. The schedule will cover a diverse program including cybersecurity, IoT and sustainability. There will be 2,300 exhibitors including VISA, NetNumber, ESET and Parellel Wireless.
Official website: www.mobileworldcongress.com
2. Event: IOT World, USA
Location: The Hilton San Diego Resort & Spa, USA
Dates: 7-9 March
500+ senior executives and leading professionals will join in the discussions regarding the Fourth Industrial Revolution and how to define the future of the industrial IoT today. Over 80 international experts will be sharing their expertise on how the industrial IoT is changing every aspect of business as we know it. They will also share experiences. Forecast trends in the Fourth Industrial Revolution, present best practices, evaluate best-in-class projects and explain development in recent projects.
Official website: http://www.cebit.de/home
3. Event: EmTech Digital 2018
Location: St Regis Hotel, San Francisco, USA
Dates: 26-27 March
Aimed at senior executives, EmTech Digital – organised by MIT Technology – will focus on the dawn of AI and how it impacts every industry. Speakers from IBM, Cambridge University and Google will cover topics including such as: which technologies are making significant progress? How does their commercialisation affect your business? What do you need to know, right now, to stay ahead of the curve?
Official website: events.technologyreview.com/emtech/digital/17/
4. Event: CIO Summit Europe
Location: Paris, France
Dates: 14-15 March
C-level executives from companies such as PepsiCo, Renault and Barclaycard will be attending CIO Summit Europe, which is a chance for CIOs and IT executives to meet with their technology peers from various industries, including health care, finance, insurance, government, telecom, utilities, education and more. Industry leaders and IT executives from companies such as Philips, UBS, EDF and Shell will be speaking.
Official website: www.ciosummit.eu
5. Event: CeBIT 2018
Location: Hannover Fairground, Hannover, Germany
Dates: 11-15 June
CeBIT is the largest and most internationally represented computer expo with 100,000+ attendees and 3,000 exhibitors. CeBIT is a show and a conference programme for professionals – CeBIT defines the latest trends, presents talks by high-calibre speakers and forward-looking panel discussions, and showcases product innovations from all over the world. Artificial intelligence (AI) is going to be in the spotlight: "AI is certainly one of the most exciting developments of our times, and one that is on the verge of revolutionising our personal and professional lives. In fact, AI literally has the potential to change the world – reason enough for it to be featured in a big way at the upcoming CeBIT," said Oliver Frese, the Deutsche Messe Managing Board member in charge of CeBIT.
Official website: http://www.cebit.de/home
6. Event: Webit Festival
Location: Sofia, Bulgaria
Dates: 26-27 June
The Webit Festival is the European edition of the Global Webit Series. Speakers include representatives from European Commission, WTO and the Global Commission on Internet Governance as well as many tech and business leaders. Topics of discussion will include smart cities, cybersecurity and AI. The winners of the Webit Awards 2018 will also be announced.
Official website: http://www.webit.bg