Blue Prism announces partnership with ABBYY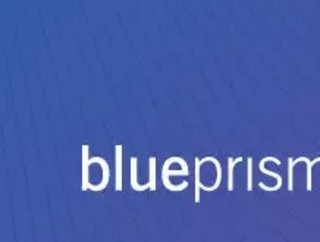 Blue Prism has announced a new partnership with digital intelligence company, ABBYY to offer complete process and task discovery as a standard capability
Through this new partnership, Blue Prism will integrate the ABBYY Timeline within Blue Prism Capture to offer complete process and task discovery as a standard capability.
As global pioneers and market leaders in intelligent automation, Blue Prism are keen to serve its customers effectively. With its partnership with ABBYY, the company are now able to announce the availability of its Blue Prism Process Intelligence powered by the ABBYY Timeline.
This will allow customers to quickly uncover the best automation opportunities from data scattered across the organisation. 
The announcement marks an expansion of the companies' long-time partnership. The pair is now able to deliver a combined offering of best in breed technologies.
"Giving our customers the ability to industrialise process discovery across the enterprise not only enriches their automation roadmap but speeds up time to market for the design and delivery of automation," said Jason Kingdon, chairman and CEO of Blue Prism. "This new offering underscores our commitment to providing our customers with the best technologies on the market, not only giving them increased productivity and ROI but facilitating true digital transformation and the ability to scale at speed." 
Blue Prism offering faster automation design
As a result of the partnership, the new, fully integrated process and task mining capabilities work seamlessly with Blue Prism's native process capture feature for end-to-end, data-driven intelligent automation. 
Now, customers will be able to quickly identify automation opportunities. By utilising the data they will also be able to produce process definition documents (PDDs), optimising the discovery and design of their automation within minutes.  
Bridging a critical gap of process mining to process automation, the integration between Blue Prism and ABBYY ingests processes and tasks, automates the creation of digital workers, and tracks ROI results and monitoring for process compliance. 
"Blue Prism Process Intelligence Powered by ABBYY Timeline empowers automation teams to make fact-based, data-driven design and optimisation decisions for their RPA initiatives and extends the capabilities of the digital workforce with advanced process understanding," commented Ulf Persson, CEO of ABBYY. 
"This expanded partnership with Blue Prism represents the importance of no-code solutions and presents significant opportunities for both companies by exploiting the competitive differentiators. Timeline offers over conventional process mining tools allowing our joint customers to handle the broadest spectrum of process types with the richest set of process analysis and real-time monitoring tools critical for business agility," he added. 
ABBYY and Blue Prism meeting the needs of mutual customers
With its seamless operations, Blue Prism integrates process and task mining, and monitors production automations, accelerating time to value beyond any competing offerings.
Now, existing Blue Prism customers can easily discover more processes, while new customers can simplify the purchasing process, collaborating directly with Blue Prism for a complete intelligent automation platform. 
Blue Prism Process Intelligence combines desktop user interaction data with process details mined from system event data and creates detailed models of each process for analysis, optimisation, monitoring and predictive analytics.
Benefitting customers, the partnership enables both vendors to commit to ongoing customer support and continued investment in the alignment of technologies to best meet the evolving needs of mutual customers.