Capgemini makes the case for intelligent process automation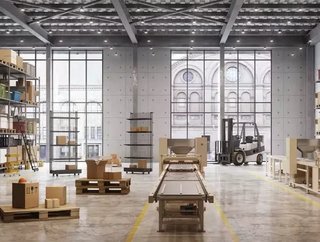 Adam Bujak, Global Head of Intelligent Automation at Capgemini explains why the thing he does for a job is very important. Intelligent process automati...
Adam Bujak, Global Head of Intelligent Automation at Capgemini explains why the thing he does for a job is very important. 
Intelligent process automation (IPA) has the potential to enrich the business and IT landscape in front, middle and back-office, creating a radical shift towards a digitally augmented workforce that can deliver accelerated value for the client. Despite the growing appetite for process automation, many organisations are failing to successfully incorporate it into their value chain. Capgemini research found that only 16% of enterprises are deploying intelligent automation at scale – demonstrating the gap between the reality and ambition of IPA's transformational impact.
What is IPA?
IPA can be seen as the "golden triangle" consisting of an intelligent blend of robotic process automation (RPA), artificial intelligence (AI), and smart analytics creating digitally augmented workforce of the future.
IPA's main objective is to cultivate a digitally augmented workforce that breaks organisational silos to secure value for the customer. A digitally augmented workforce also holds more value for the organisation, allowing employees to move away from routine or monotonous tasks – reliably taken over by IPA – and focus on more value-adding activities.
For example, RedBalloon[1], an Australian online gift retailer, is using an AI-powered digital marketing platform to process a large database of customer interactions and transaction history. With the help of AI, the company was able to reduce the total cost of acquisition[2] by 25% in one month. The time spent by the marketing team on manually executing search campaigns or altering social media audiences was redirected to more strategic activities, such as devising campaigns that targeted niche and high-value audiences uncovered by AI. 
How to implement IPA successfully
To drive IPA at scale, organisations need to overcome a range of business, technology, and talent-related challenges. Taking advantage of intelligent automation isn't simply a question of layering it on top of existing infrastructure or a current business process. 
It's essential to recognise that harnessing IPA's full potential involves not only thinking about technology toolkits, but also processes transformation, change management and humans being an integral part of the process. Below, I list key success factors for implementing IPA.
Create your vision and roadmap: By setting a vision for IPA, organisations will have clarity on what they want to achieve. This means not just seeing IPA as a route to operational gains, but also to drive customer engagement and, ultimately, revenue. An IPA roadmap is critical to achieving these objectives. It identifies and prioritises the processes for IPA, assesses the potential impact on people, and assesses the technology options available. 
Ensure processes have been optimised and identify quick wins: A proper selection and assessment of the suitability of business processes for IPA is crucial for success, especially when evaluating the automation of existing processes. Capgemini's ESOAR approach helps in the identification of the right processes to automate and robotise. It's also recommended that organisations start with quick-win use cases that are not too complex and offer strong benefit and value upside.
 SEE ALSO:
Be agile: A proof of concept (PoC) shows the technical feasibility of rule-based solutions within the organisation's IT environment and the minimum viable product (MVP) demonstrates the minimum functionalities of the AI solution. PoCs and MVPs not only test the operating model, but can also address any doubts or concerns that leaders have about the benefits of IPA. An agile approach – involving small steps, small failures, and fast recovery – can deliver quick results demonstrating IPA's value. Organisations should also capture successes, identify ambassadors in the organisation, and keep the relevant stakeholders updated on the progress of the IPA journey. 
Ensure AI needs are accounted for at the beginning of your IPA journey and use analytics more strategically: New use cases in artificial intelligence are emerging every day and are particularly compelling in instances where rule-based automation only delivers a fraction of IPA's potential. Organisations should evaluate AI technology platforms at the onset of their IPA planning exercise. They also need to make sure they get their data basis right as the algorithms cannot be smarter than the underlying data provided. Organisations need to align their data and IT security to identify all fields of data which can be used based on technical feasibility and data security constraints. 
Focus on change management and cultivate digital talent: Given the potential impact of automation on people, many organisations struggle with change management, for fear of job losses and employee resistance. Actions such as involving employees in initiatives, clearly communicating the vision, and encouraging people to actively participate are therefore critical. Communications should emphasise that IPA can be used to remove the mundane, repetitive tasks from their day-to-day work, providing them with an opportunity to focus on more value-adding activities. According to Capgemini's report, nearly 80% of automation leaders say that they encourage their employees to suggest IPA initiatives. To gain success, engage a dedicated team of change and communication, in charge of raising awareness in the business of the benefits of IPA. 
IPA has significant potential, from the radical transformation of efficiency to new revenue opportunities. The successful combination of business and IT allows organisations to realise the full upside, but many are still struggling to accomplish scale and value by dwelling on siloed  PoCs, not targeting real business problems. One thing is sure: data rich IPA solutions bring in a plethora of exciting opportunities to drive tangible value for customers as well as top-line growth. We are just taking off on a great journey.