Capgemini: Will technology signal the death (or evolution) of the department store?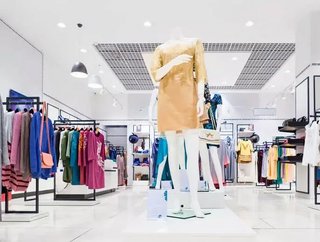 During 2018, there was no shortage of media headlines about the shift in the retail landscape from "bricks" to "clicks." During this period, ano...
During 2018, there was no shortage of media headlines about the shift in the retail landscape from "bricks" to "clicks." During this period, another retail staple fell victim to our ever-changing shopping behaviour – the department store. But, is this the end of the department as we know it or is it just an industry that needs to evolve?
Kees Jacobs, Vice President, Global Consumer Products and Retail Sector at Capgemini, contends that this year we'll see the evolution – not the death – of department stores. In 2019, he believes we will see department stores innovate and augment in a race to keep up with digitally-native competitors. We caught up with him to find out more...
In your opinion, what are some of the biggest challenges facing retailers and department stores today? Why?
The biggest challenge for retailers and department stores today is maintaining their relevancy in an increasingly digitalised economy. Department stores used to be the one-stop-shop for consumers to get all the goods they needed in one place. Now, with the proliferation of online shopping, home deliveries and digital-native retailers, consumers have more choice and purchasing options than ever before. This means that consumers no longer need to go to department stores, and may even prefer not to due to the breadth of choice online, as well as the improving speed of online deliveries. The challenge for department stores then is to create an enhanced experience for consumers that will maintain footfall and, ultimately, sustain their revenue.
Technology is often cited as one of the reasons for the fall of brick and mortar retailers and department stores. Is this a fair assessment or is there more to the story?
It is not technology that has triggered the fall of bricks and mortar retailers and department stores, it is the changing nature of consumer behaviour. Of course, the rapid advancement of technology has played a role in this disruption. It is making our lives faster and easier. Consumers can now easily order groceries from their mobile phones, within minutes, to be delivered to their home on the same day. More than that, the experience offered is often hyper-personalised. For example, online retailers can now utilise Artificial Intelligence (AI) algorithms to suggest shopping items to consumers based on what they have bought before. As such, shoppers have grown to expect in-store experiences that reflect this level of personalisation, ease and speed.
How can technology help to revitalise the retail and department store space? What advantages could technology bring?
Technology can help to revitalise department stores in two critical ways. Firstly, it is instrumental in providing experiences that match customer expectations. To be successful, department stores need to provide consumers with a seamless, quick and intuitive digitally led experience. This can be done in many ways, including the use of self-service machines for quick and easy checkouts, digital signage and smartphone apps to help customers quickly find the answers they need. Department stores also need to use customer data more strategically. AI has the potential to help retailers understand their customers' buying behaviour in more depth. By analysing data from customers' repeat purchases and online transactions, retailers can create hyper-personalised buying experiences in-store. Armed with this knowledge, shop assistants could, for example, provide customers with tailored buying suggestions, creating a VIP experience for them.
SEE ALSO:
The second way technology can revitalise department stores is through transforming operations. A recent Capgemini report found that retailers can save as much as $340 billion in the future by scaling AI deployments across the retail value chain. The use-cases for AI across this domain are vast and are becoming key to competitiveness in the sector. Some examples include utilising AI for stock replenishment, reducing in-store pilferage or, using in-store bots for shelf inventory scans.
Do you think department stores are doomed to fail or will they evolve? If so, why?
Department stores are certainly not doomed to fail, but they do need to evolve to succeed. Ultimately, people are social beings – there will always be a craving and need for social interaction and physical experiences. Department stores have a huge opportunity to provide this. To maintain customer footfall, loyalty and interest, these experiences must be intrinsically linked with emerging technologies.
How will this technology shift impact retail employees? How can they be included in this digital transformation?
The technology shift within department stores will be beneficial to employees, in addition to customers. Today, store staff often do a lot of repetitive and manual work – such as inventories and replenishing stock. The use of technology like AI and the Internet of Things (IoT) can eliminate several mundane and cumbersome tasks, thereby freeing up staff time so that they can add more value to the customer experience.
What advice would you give to a department store looking to adapt to today's digital economy?
To compete in an increasingly digitalised world, department stores must think of AI as a strategic imperative sitting at the heart of their business. There is a huge set of benefits to be gained from AI implementation for stores, ranging from improving the customer-experience to revolutionising operations. Our recent report into AI in retail found that 89% of retailers are currently focusing on complex deployments, such as using data analytics for marketing and lead-gen purposes, which are hard to scale. In order to see the best ROI, department stores should first focus on easy-to-win AI deployments which are ultimately easier to scale.
What sort of trends will we see in the retail sector in the coming years?
Physical retail spaces will continue to evolve to remain relevant in the digital age. However, as we move forward, the right location is becoming equally as important and must provide an experience itself. With the likes of the Amazon Go store and Ikea's move away from warehouses to the high-street, we will see more iterations of retailers trying to keep up by making shopping a leisure pursuit. More brands will bring what they have learned from experiential pop-ups into their stores to ensure maximum customer engagement and satisfaction. In 2019, this could come to life via a partnership between a new or existing retail brand and a popular food/drink manufacturer. By giving consumers a chance to shop, socialise, eat, browse and share from a single location, brands will bring experience to the centre of their proposition.