Comment: Automation in 2025 – science fiction or business fact?
By Neil Kinson, Chief of Staff, Redwood Software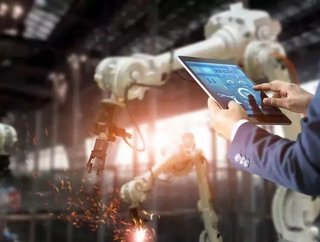 The year 2025 has long been presented by science fiction authors and filmmakers as a futuristic landscape, open to a range of possibilities, both good a...
The year 2025 has long been presented by science fiction authors and filmmakers as a futuristic landscape, open to a range of possibilities, both good and bad. Take for example, the totalitarian dystopia created by Stephen King in his 1982 novel The Running Man, later brought to the big screen by Arnold Schwarzenegger, or the comparative technological paradise of Spike Jonze's Her, in which Joaquim Phoenix falls in love with a computer operating system. This latter theme is further explored in the form of Blade Runner's replicants (more human than human), Westworld's cowboys and Samurai warriors, and the domestic robot servants of Channel 4's Humans, all set around the quarter-mark of the 21st century.
In reality, of course, 2025 is less than seven years away and technologies like AI, machine learning, and cognitive computing are unlikely to have quite the profound impact predicted by sci-fi musings, particularly with regard to the world of business. Terms such as 'artificial intelligence' may certainly be emotive and make for good stories – both in real-world news headlines and in sci-fi novels – but a number of barriers stand in the way of this collection of cognitive technologies being accepted, much less becoming widespread, within the enterprise.
Indeed, if it's true that enterprise IT adoption tends to lag behind the latest technological trends, it'll be considerably longer before organisations are in a position to accept important business decisions made automatically by AI technology, with no human oversight.
A series of steps
Rather than being a dramatic step-change in technology, it would appear that the outlook for the business automation landscape of 2025 will be more of an iterative upgrade on its current position.
This might, at first glance, appear to be the less interesting possibility. After all, when we're considering the future, it's irresistibly appealing to think about how problems can be solved by 'intelligent' technological solutions. Despite this, however, each improvement in automation technology will allow organisations to make ever more meaningful decisions and, in turn, stop wasting time and resources on areas with less value.
As organisations move toward a wider goal of improving the overall performance of their business processes, we'll see a series of inter-related changes to the way in which business rules are defined and updated. The number of responsive data sets will grow, for example, and as they become quicker to analyse, it will also become easier for IT admin to identify any errors and leakages that might exist, thereby reducing the time required to deploy new processes. Being able to assess large data sets to quickly determine the root cause of certain errors, for example, will prove invaluable. And only when that data is used to augment human intelligence, will it become truly actionable.
In time, of course, the business world will fully harness the possibilities offered by artificial intelligence, although organisations are unlikely to be populated with human-like automatons by 2025. Automation will certainly be faster, leaner, and more capable than anything we're currently seeing, but the truth is, that in seven short years' time, neither businesses nor regulators are likely to be in a position for the widespread deployment of AI-based processes that involve fully 'hands-off' decision-making.
The time will come when the business world is ready for the wide-spread adoption of 'intelligent' computing, but that time is still some years off. Until then, we'll leave the predictions of dystopia and replicas to the dreamers and the science-fiction writers, and focus instead on taking smaller, iterative steps toward improved business processes and efficiencies. 
Neil Kinson has been chief of staff at digital transformation specialist Redwood Software for almost six years.