Comment from Verizon: Turn the human touch into the Midas touch in your digital customer experience
By Craig Palmer, Director of Customer Experience, Verizon Enterprise Solutions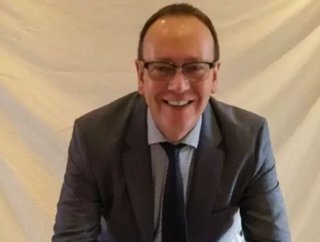 In today's digitally transformed world, it can be hard to escape the seemingly endless drumbeat of emerging technology offerings presented to business...
In today's digitally transformed world, it can be hard to escape the seemingly endless drumbeat of emerging technology offerings presented to businesses as 'the latest and greatest solution' to deliver an outstanding customer experience (CX). It's easy to see why as appetites for improved CX continues to rise: Deloitte found that 62% of companies view customer experience delivered by the contact centres as a competitive differentiator. To this end, Cloud computing, automation, and artificial intelligence – and the data they exchange – have enabled today's enterprises to know more about their customers than ever before. 
Often these solutions will promise a superior customer experience, offering multiple entry channels and better predictions about 'the next best action.' However, they often overlook the most important part of that experience: the customer. There is certainly immense value in bringing tools and technology to simplify every interaction with your brand, but businesses cannot overlook the fact that on the other side of each transaction is a human being.  And for some interactions, the best way to help a human being is with another human being.
Balancing the bots
As much as these digital tools will change the way organisations provide customer experience, it is vital to carefully balance automated touchpoints with the human touch. Instead of replacing human interaction altogether, technology should be used to augment the human experience in a way that inspires brand loyalty.
The key thing to keep in mind when it comes to customer experience is that "transactions" are rarely transactional. There's an emotional connection, however slight, that a customer creates with almost every product, company and brand. People invest an incredible amount of time and effort researching, shopping and purchasing things they think will solve a problem, make them happy, show they care with a gift, and increase their status or any number of other emotional reasons.
Empathy is key
When a product doesn't live up to its promise, it's not just a product failure. It's something that can cause a minor inconvenience, something that can ruin someone's day, or in some cases something that can feel like a complete betrayal. While it is theoretically possible to fully automate the customer experience, a chatbot or AI-powered support page can only do so much. The customer should always have the opportunity to work with another human who can provide empathy during the make-or-break part of the customer journey. Even with the best automated processes, in certain circumstances, humans still like to talk to humans. And, the human touch can always lead to more and unexpected sales opportunities.
For example, if a customer orders clothing from a retail company in a completely digital way, that company could increase the value of the interaction by calling the purchaser to find out if they are happy with their purchases, or if they need anything exchanged. This is a relatively new and direct way to engage customers via a voice-driven AI, and by introducing a human-style interaction into a wholly digital experience the customer will feel valued, inspiring loyalty and repeat purchases.
Avoid "digital-only" dogmas
As organisations work through their customer experience digital strategy it is imperative they don't forget to keep the human touch at the core of their foundation. Here are the four key things organisations need to do to let their customers know they matter:
Empower the customer:

Let the customer decide how they want to interact with the organisation instead of dictating how they interact. Sometimes an automated Tweet is the best way to solve a problem; other times it takes a call or even a face to face interaction.

Listen carefully:

People have never been more willing to share what they think about their brand experiences.

Make every interaction count:

Every customer experience is the chance to forge a lifelong fan or lose a customer for life.

Take a considered approach to tech:

The use of data and automation can greatly improve the customer experience. Overdo it, though, and the customer experience can be disingenuous.
As the emerging technology of today becomes tomorrow's table, the human touch will be what separates a great customer experience from a poor one. In other words, being able to understand how to balance technology with the human touch, organisations will be empowered to deliver an unparalleled customer experience in a way that it couldn't with simply humans or technology alone.