COO of TalkTalk Business: What's next for workplace wearables?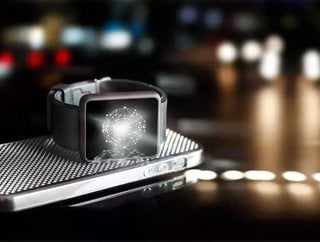 Employees are increasingly inspiring the adoption of newer technologies in the workplace. This is not surprising given that only three percent of UK emp...
Employees are increasingly inspiring the adoption of newer technologies in the workplace. This is not surprising given that only three percent of UK employees feel their work IT is state of the art. The average worker has better technology at home than at work, and this is causing frustration that is only likely to get worse as Generation Z – the first digitally native generation – enters employment.
Our Workforces 2025 research, conducted with YouGov, found that despite employee dissatisfaction with office IT, there is general positivity around what current and evolving technology can do to improve their life at work. Nearly a third (33%) of UK employees believe that AI, automation and other technologies can help make them more efficient in their job. Rather than worrying about the robots coming, people are looking at what they will wear when they do. Wearable technology is growing in popularity in our personal lives and there is an expectation it will also do so at work.
Unsanctioned IT
At the same time, for the 97% of UK employees who feel their company IT leaves something to be desired, the two biggest bugbears are old laptops (38%) and slow internet (42%). Those are basic company infrastructure items that can be fixed, maintained and scaled as the business continues to grow and technology evolves. It's little wonder that workers are using unsanctioned apps at a dizzying rate, and we're now seeing a huge increase in the amount of shadow IT used in the workplace. We found, for example, that people use around 1,000 different cloud apps for work, but only one percent of those are approved by IT departments. This isn't necessarily a negative trend, but one that needs to be accepted and managed properly.
Bringing software and services into the office that we encountered in our personal lives first is not new. In the mid-1990s when AOL's instant messaging hit the UK, it did not take long before employees were installing and using it at work to great benefit. Likewise, many people rely on the plethora of IM and team messaging apps available today. Our research indicates wearables will be adopted similarly, although with some differences in approach.
See also:
Digital natives enter work
Almost everyone in the workplace today uses technology at home, whether it's the powerful computers we carry around in our pockets, or social media, but none will have made the same shift in approach as we expect to see with Generation Z. These newcomers will be more culturally comfortable with wearables than their predecessors and that is likely to have an impact at work.
Many already use them personally for exercise, health and sleep monitoring, and 53% of respondents in our survey said they would happily use wearables to track their own productivity at work. The number of 18-24-year olds who would do so is higher at 60%, however 69% of those people said they would not want to share the data with their employers as they regard them as personal devices, with the information being logged as private to them.
Draw the line at work implants
We did find two areas where people would be happy to don wearables related to work. Namely, access to work computers (65%) and as building access passes (72%).
One company in the US offered invasive RFID micro-chipping to their employees and around half of the workforce said yes. However, our research paints a very different picture. Almost a third (31%) would walk out if an employer tried to implement this and only 5% said they would be willing, if they were paid extra.
VR's future uncertain
Virtual Reality is often touted as the next best thing, but mass adoption has been slow and costly, for now, people don't see it having a dominant role in the office. In the UK, just 8% of respondents thought VR would play a meaningful role at work, while 19% think the technology will be used for client meetings in future.
Augmented Reality, on the other hand, is being extensively used in the business world. As TalkTalk Business' futurist Graeme Codrington is fond of pointing out, "Ten years ago, Steve Jobs stood up and showed a phone that had no keyboard and Nokia and Blackberry said, 'what kind of a phone is that?' He said it would be there when you needed it." We see companies today, like Magic Leap, making phones without a screen even for video calling.
Google Glass didn't exactly fly with consumers, but it is still in use by business. Aeroplane maker Boeing reports that it uses Google Glass to build aircraft wire harnesses. Usually this 3D process is painstaking and requires a lot of PDFs on a laptop. By embedding the image into a pair of glasses it uses AR technology, so the instructions and schematics are in front of the engineer's eyes at all times. The result has been a 25% reduction in time the process takes and an impressive 50% reduction in errors.
Enabling environments
To really get the most out of a changing workforce and newer technologies, businesses need to encourage experimentation. We don't mean entirely uncontrolled implementation of new technology or processes – but making the IT department conform to proven ROI and proof of concept before rollout will reduce agility and that is harmful to competitiveness. It is time for IT departments to stand up for innovation. This mentality needs to run throughout businesses, with all employees feeling they can bring new ideas forward.
The prize ahead is a more stimulating work environment for everybody, supported by new technologies and extended global communications throughout the world. The earliest companies to embrace it will be the pioneers of tomorrow; these are exciting times indeed.
Duncan Gooding, TalkTalk Business COO
For more, read about TalkTalk's digital transformation with Tech Mahindra here.