Darktrace advances AI to proactively protect organisations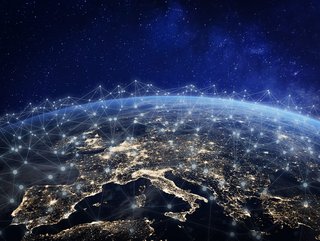 Darktrace has launched Darktrace PREVENT, new AI products that deliver a cyber security capability to help organisations preempt future cyber attacks
To enhance its existing security AI capabilities, Darktrace has announced the launch of Darktrace PREVENT, an interconnected set of AI products that deliver a proactive cyber security capability to help organisations preempt future cyber-attacks.
Security teams globally are turning to automation and AI to automate investigative tasks and alert triaging to detect threat actors faster. According to IBM, 64% of organisations have implemented AI for security capabilities so far.
Darktrace PREVENT is the third product area in Darktrace's delivery of a Cyber AI Loop, the industry-first set of AI capabilities which work together autonomously to optimise an organisation's state of security through a continuous feedback loop.
Commenting on the launch of Darktrace PREVENT, Poppy Gustafsson OBE, CEO at Darktrace, said: "Organisations don't have bottomless budgets and security teams don't have endless time. By helping human teams to get a much better picture of their security vulnerabilities and by prioritising the areas that need hardening first so they can protect their most critical assets, we hope we can help our customers to free themselves of cyber disruption. I'm so excited about today's launch of our PREVENT products, which is a major milestone for Darktrace and brings us one step closer to fulfilling our vision of a Cyber AI Loop."
Tackling cyber threats before breaches happen
According to Darktrace, PREVENT uses AI to 'think like an attacker,' finding pathways to an organisation's most critical assets from inside and outside. Underpinned by AI that 'knows you,' it continuously analyses the most disruptive attacks for an organisation and feeds that information back into DETECT and RESPOND to support continuous learning and automation to harden systems.
In new data Darktrace revealed that high-priority attempts to breach customer systems increased by 49% globally between January and June 2022. Over the same period, Darktrace saw a 138% increase in attempted cyber-attacks targeting customers in government-related sectors globally.
The company also revealed that 85% of high-risk vulnerabilities are not patched within one week and 70% are still unpatched after one month. Defenders do not have the resources to fight on every front and they cannot simply be reactive anymore. With the launch of PREVENT, Darktrace provides more predictive and preventative solutions to tackle cyber threats and business risk – rather than waiting for breaches to occur before action is taken.