Dataiku's enterprise AI and ML platform gets $100mn boost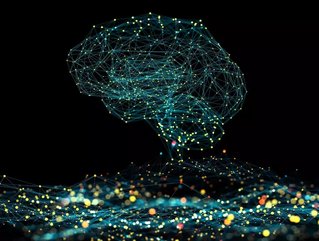 Dataiku is a New York-based startup operating an AI and machine learning platform targeted at enterprise...
is a New York-based startup operating an AI and machine learning platform targeted at enterprise.
The company touts its offering as incorporating the whole process from gathering raw data to deployment, while remaining accessible to all stakeholders from business analysts to data scientists. AI models offered by the company include solutions for fraud detection, the prevention of customer churn, predictive maintenance and supply chain optimisation.
Dataiku says it has over 300 customers, including the likes of global giants such as Unilever, Santander, GE Aviation and BNP Paribas.
Since its foundation in 2013, the company has raised . Adding to that figure, the company has today announced a further $100mn Series D led by Stripes, alongside Tiger Global Management, Battery Ventures, CapitalG, Dawn Capital, FirstMark Capital and ICONIQ.
"Our leadership in enterprise AI continues to attract world-class investors who understand that Dataiku's solution and customer base are truly global and that we're uniquely positioned to help businesses realise the untapped potential for AI to transform the enterprise," said Florian Douetteau, co-founder and CEO of Dataiku. "In a global business market rocked by the changes 2020 has brought, AI has proven to be a critical element of organisational success driving business growth in every major vertical market."
Machine learning and AI projects are to achieve within a business setting, with issues such as feature creep, lack of expertise and more proving significant stumbling blocks. Dataiku's ambition to enable enterprise adoption of AI is one it shares with many other players, both startups and established giants such as .
"What we've seen in Dataiku is not only a commitment to developing future-proof technology for customers ranging across nearly every major industry and geography, but perhaps more importantly, a team of dedicated professionals and global organisation working to ensure trust, safety and resilience through machine learning. We're excited to be a part of their continued success through this investment," said Paul Melchiorre, Operating Partner at Stripes.