Day of the CyberDog - Ubuntu and Xiaomi's new pet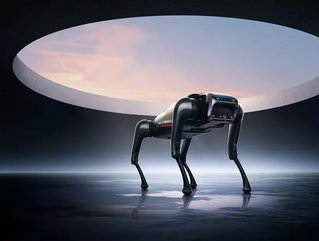 Canonical, the company behind Ubuntu, reveals more about the open source robot
If you think you've seen something like this before, you may well be right. The CyberDog, produced by Chinese tech giant Xiaomi and Ubuntu, backed by Canonical, is remarkably similar to 'Spot' from renowned robotics manufacturers, Boston Dynamics.
To accelerate development of robotics through community contribution and maintenance, the open source robot will be available at a cut-price of $1,540 USD for start-ups and research institutes to encourage them to build and experiment, which is a mere fraction of the $74,000 USD for the Boston Dynamics predecessor.
Ubuntu's role
CyberDog's operating system is run from Ubuntu 18.04, which is designed to enable developers to explore new possibilities with the open source technology.  Developers of robotics are able to push boundaries through the power of open-source. Ubuntu's enterprise-grade, industry leading security practices protect the CyberDog, which receives security updates for the lifetime of the device.
For over a decade, Ubuntu has played a key role in supporting the robotics community, providing a stable operating system for several open-source robotics projects. Ubuntu is the Tier 1 OS for ROS - a robotics middleware suite - and it also supports a rich software stack of drone developers including PX4.
Ubuntu is also used in Dallara AV-21 racecars.
The goal for Xiaomi
Huang Changjiang, PM at Xiaomi, explains, "CyberDog is developers' technological partner from the future. It equips in-house-made high-performance servo motors, high computing ability, with built-in AI for visual detection system and voice interaction system, supporting a variety of bionic motion gestures."
Huang explains that "Open Source is core for CyberDog; it ensures compatibility and growth. It enables developers to have the freedom to push boundaries, and that is what CyberDog was meant to do."
The ultimate goal for Xiaomi is to increase its technological leadership in the robotics industry. In return, Xiaomi is making available an affordable, state-of-the-art and easy-to-use robotics platform.
"Xiaomi also uses human behaviour detection technology and pedestrian recognition technology," adds Huang. "The use of face recognition technology makes CyberDog adopt pet-like features, such as following the owner in a wide-open space, creating a navigation map through algorithms, and planning the optimal route to the next target point automatically."
Xiaomi has a clear vision for its product, with Huang predicting a bright future for robotics: "ROS deployment on Ubuntu becomes easier and makes secondary development more friendly. We aim to unlock this rich ecosystem of applications and algorithms for CyberDog."
CyberDog performance
Equipped with in-house, high-performance servo motors that provide a max torque of 32Nm, 220rpm and 3.2 m/s speed, this robot is high torque, high-speed and extremely agile. It can complete complex motions such as back-flips, rolling over, giving the 'paw', jumping and running on the spot. 
11 high-precision sensors are able to derive biologically intuitive interactive functions, as well as environmental perception and analysis capabilities. It can also detect any minor changes in the environment and with a built-in super perception visual detection system, the robot is capable of autonomous recognition, SLAM mapping, and navigation and obstacle avoidance functions.
See for yourself!