Deepak Paramanand on ethical artificial intelligence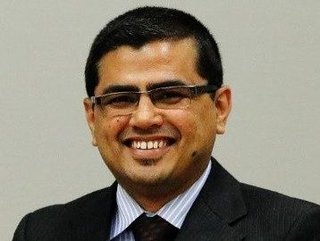 Deepak Paramanand, Executive Director of AI Research and Product Management at JP Morgan joined TECH LIVE LONDON to discuss ethical AI
Artificial intelligence is proving its worth across all industries. Many businesses are adopting this technology to streamline operations and improve both employee and customer experience, however, there are concerns around the ethics of AI as the technology relies on the programmer in the training stage.

AI has the potential to either completely redefine the way businesses work with data – delivering hyper-relevant predictive and prescriptive models and business insights – or fall into a loop of self-propagating bias.
In his keynote session, 'Doing AI, Ethically' at BizClik Media Groups' TECH LONDON LIVE from the Tobacco Dock in London, Deepak Paramanand, Executive Director of AI Research and Product Management at JP Morgan joined us to share his insights on ethical AI, how to do it correctly and how different solutions are appropriate for different organisations and AI algorithms.
Who is JP Morgan's Deepak Paramanand?
Deepak Paramanand has worked across three continents, six companies and five domains from business intelligence (BI) to artificial intelligence (AI) and everything in between.
Paramanand is currently working as Executive Director of AI Research and Product Management at JP Morgan where he is building products based on cutting-edge research spanning Unsupervised Learning, Reinforcement Learning and Blockchain.
Previously, as Senior Product Manager with the Microsoft SwiftKey team, Paramanand launched an AI-First product called puppets, Microsoft's answer to Apple's Animoji on Android.
Puppets was based on computer vision CNNs built to perform on Android devices.
He has also worked as Product Manager for the Secure Mobility Platform, Synchronoss's offering in the Enterprise Mobility Management area.
Before transitioning to a Product Manager, Paramanand was a BI Architect in a wide variety of business applications. The executive has worked in relational database design using Oracle, SQL Server.
Paramanand himself says he has always been interested in designing stable, cost-effective and scalable BI solutions.