Driving digital: The human touch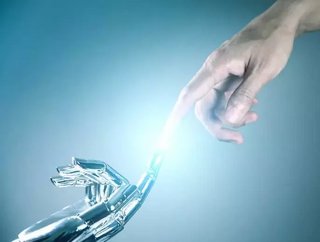 According toIDC,digitaltransformation spending will maintain a strong pace of growth over the 2016-2021 forecast period with a compound annual growthrat...
According to IDC, digital transformation spending will maintain a strong pace of growth over the 2016-2021 forecast period with a compound annual growth rate (CAGR) of 17.9%. In 2021, digital transformation spending will nearly double to more than $2.1tn.
A less fortunate statistic in this new world of digital transformation indicates that 85% of digital transformations fail. One of the most challenging aspects of digital transformation in the manufacturing industry isn't the technology but getting people to embrace it and effectively managing change. Impeccable communication and face-to-face contact is the key to true engagement. Winning the hearts and minds of people involves meeting them and discussing strategies and changes in common language, not "management speak".
Getting transformation right is critical. Those organisations that get digital transformation right win market share, and for those that don't, it can actually have a negative ROI for their investments.
See also:
With the buzz of digital transformation, numerous organisations are literally "in the business" of digitally transforming their business—or at least, that is what they would like to do.
In almost every consulting project, organisations want both internal and external resources to create and install technology that automatically solves all problems. Instead, businesses need to start by closely examining their own business processes, to identify opportunities for improvement, and audit their systems to target interdependencies and weak links. Without these steps, new technology may not make the desired meaningful difference.
To create real competitive advantages, the scope of change needs to be greater than just incremental enhancements or improvement of software features. Organisational change management plays a pivotal role in the process as business change agents are shifting the roles of the employees and the way the organization does business.
Every organisation has the potential to become a digital organisation, but it requires vision, leadership, investment, and tenacity. In my view there are four dimensions that are critical to consider.
Digital first —First and foremost, seek to understand the business and vision of an organisation and prioritise the digital strategy
Digital design—Create the best digital ecosystems and encourage collaborative ways of working
Assemble strategies and talent—Raise the digital IQ of the organisation by developing key skills and increasing engagement
Run the digital transformation—Support and scale the transformation with collaboration tools to drive innovation and share intelligence across the organisation
A digital strategy is not merely an IT strategy but the overall digital and transformative approach of an organisation. This includes the assessment of the human capital, change readiness, and the technical aspects applied to the strategy. The human aspect of strategy helps to define the goals for a transformation based on both short- and long-term benefits. The technology drives innovations of inclusion of new roles, process automation, and the overall view of effective change.
The business and operating strategic model of leading-edge, intelligent automation technologies have a goal to streamline business, lower costs, and deliver quick outcomes. To ensure a successful strategic deployment, the executive team should define the vision and engage and align with any short- or long-term strategies.
A digitally enabled finance organisation has the potential to provide professionals more time for strategic endeavours. The intriguing strategy of adding AI and robotics, whose goal is to help streamline business process, lower costs, and deliver outcomes more quickly, changes the way the finance group operates. In particular, AI could help by automating simple tasks and eventually scale to handle more complex predictive analytic assignments. These additions suddenly change the game to dramatically improve a variety of strategic outcomes, providing finance the ability to execute on the vast amounts of data, turning it into actionable information.
Adding AI and robotics to the finance function requires an examination of the business and operating model, regarding the types of work that could be automated with an AI and/or robotics strategy. By collaborating with the many teams involved in any implementation to bring their best to the project, the business can move forward fuelled by vision and empowered by greatness.
Data can be used to produce insightful decisions which can lead to financial innovations, industry differentiations, and ultimately, business and digital transformation. It's now easier to assemble and activate the most proficient talent and adept teams to execute on a project. As teams across the business rally around a shared purpose, strong partnerships can be created in order to move the business objectives forward.
Why? When the correct talent is assembled, and teams can collaborate across the business to deliver the shared objectives, then information flows, projects sync, and innovation, integrity, and accountability result.
Any digital transformation strategy and implementation will fundamentally alter a company's mission-critical processes. In the area of finance, when done correctly, these strategic implementations could completely improve the way a company strategises, thinks, and addresses challenges and innovations. If an organisation wants to truly embrace a digital transformation, it must strategise, design, evolve, assemble, and differentiate in both the areas of technology and organisational change management to achieve innovation and culture shifts. Infor understand the issues and opportunities within our customer's industries, and can help companies tap into emerging technologies, automate processes and leverage data-driven analytics. It empowers finance operations to adopt the digital platforms that transform today's way of working into tomorrow's disruptive innovations.
Carol Fitzgerald Tyler, Global Senior Practice Director, Organisational Change Management, Infor