Einstein AI From Salesforce Research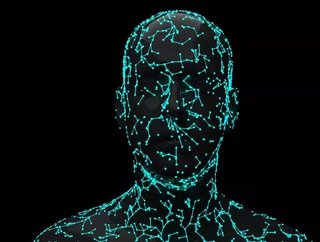 Technology Magazine takes a closer look into Salesforce Research's Einstein AI and what it offers. What is it?: Salesforce Einstein is artificial in...
Technology Magazine takes a closer look into Salesforce Research's Einstein AI and what it offers.
What is it?:
Salesforce Einstein is artificial intelligence (AI) technology that has been developed for the Salesforce Customer Success Platform. The goal of Salesforce Einstein is to give sales and marketing departments more comprehensive and up-to-date views of customers and sales prospects. 
To bring AI to the Salesforce clouds, the company made a series of purchases that made it possible to enhance Salesforce cloud products with machine learning and deep learning analytics. Customer data insights gained from Einstein integration can proactively help companies avoid customer service headaches; they can also help improve the bottom line by helping to predict where a potential customer is in the sales cycle and which communication channels they will respond to.
Einstein Vision:
Einstein Object Detection - Einstein custom object detection enables developers to train models to recognize and count multiple distinct objects within an image, providing granular details like the size and location of each object.

Einstein Image Classification - Einstein custom image classifier enables developers to train deep learning models to recognize and classify images at scale. Developers can bring the power of image recognition to CRM and third-party applications so that end users across sales, service, and marketing can discover new insights about their customers and predict outcomes that lead to smarter decisions.

General Classifier - This model can classify thousands of unique objects found in a given image. The general image classifier performs single label classification on an image. So it's best used when detecting the presence of at least one of the objects it's trained to recognize.

Science Classifier - The scene classifier can identify 74 different indoor and outdoor scenes. Among many things, this model is useful for finding correlations between your product and the environment it's often found in.

Food Classifier - Identify over 500 different foods with this pre-made food classifier. Common use cases revolve around diet or cooking applications. 

Multi-label Classifier - This multi-label model can classify 102 unique items. However, unlike the general classifier, the multi-label classifier can detect the presence of multiple objects it's trained to identify. 
Einstein Language:
Einstein Intent - This customizable service can be taught to identify the intended meaning in a body of text. For example, you could analyze text from emails, chats, or web forms to determine which products your customers are interested in. 

Einstein Sentiment - This sentiment analysis model automatically determines if a text sample is positive, negative, or neutral. The model was trained on data aggregated from multiple sources. Mostly short snippets of text and comparable to what you might find in a public forum.
Their ethics:
They believe that the benefits of AI should be accessible to everyone. But it is not enough to deliver only the technological capabilities of artificial intelligence – they also have an important responsibility to ensure that AI is safe and inclusive for all. 
They take that responsibility seriously and are committed to providing employees, customers, and partners with the tools they need to develop and use AI safely, accurately, and ethically.
Einstein AI and Stonewall Kitchen:
Growth presents a challenge to every specialty retailer seeking to maintain its reputation for quality and selectivity. "We knew personalization was an important part of our future," said Marquis. "Salesforce Commerce Cloud has the richest AI roadmap available, which supports our efforts to scale."
Einstein serves as a sales assistant for Stonewall Kitchen's online shoppers, offering unique product recommendations based on browsing behaviors and previous purchases. Guided by Einstein, 78 percent of shoppers who are served a recommendation add that item to their online cart, and 41 percent purchase the item. As Marquis explained, "AI data is bigger than human intention and allows us to know what each customer wants."
With Einstein, Stonewall Kitchen's five-person ecommerce team can  re-engage customers at any point in the sales process. The team has been able to increase conversion rates and personalize communications with each customer, all while avoiding time-consuming manual merchandising and segmentation.  
"Einstein lets us put specific attention into certain scenarios that we know need a special touch," said Marquis. "Because the AI is smart, our team can focus on the things we do best."
Using Einstein's predictive analytics, Stonewall Kitchen's team has also been able to increase coverability of products by showcasing new items and boosting exposure for slower-moving products.
"We ned to eliminate the guesswork of predicting which products will be big sellers," said Marquis. By improving views of new and unfamiliar products, Einstein has helped Stonewall Kitchen improve unit sales throughout the entire shopper's journey.
Technology is a big part of Stonewall Kitchen's strategy for maintaining its differentiation as a high-end brand. Marquis and his team count on Einstein to help determine optimal shipping and membership offerings, while guiding the continuous improvement of the overall online experience.
"By partnering with Salesforce, we can count on staying at the leading edge of AI technology," he said. "No one knows our brand better than we do, but Einstein enables digital depth, variety, and novelty of experience that we couldn't deliver consistently otherwise."
Who is Salesforce?
Salesforce is a cloud computing service as a software (SaaS) company that specializes in customer relationship management (CRM). Salesforce's services allow businesses to use cloud technology to better connect with customers, partners and potential customers.
Back in 1999, they pioneered the idea of CRM software in the cloud, creating a whole new economy. Today, Salesforce is helping over 150,000 companies, and millions of careers, grow like never before.
Salesforce's response to COVID-19:
Now more than ever, you need to alleviate employee and customer concerns. Salesforce's new preconfigured solution gives you self-service help centers, FAQ, Employee digital learning platform, SMS alerts, and more. Get omni-channel workspaces for agents, AI-powered bots for customers, and peace of mind for your business.
Quarantined and concerned, fans and followers are more active than ever. Listen, monitor, and engage in relevant conversations across all your social media channels.
With your teams working from home, staying connected is a challenge. Quip combines documents, spreadsheets, and chat, so distributed teams can work together effectively. Even if you aren't in the same place, you can stay on the same page. Get it now through September 30. 
Be more resilient in the face of significant change with deeper insights into your data using Tableau. Get clear, real-time visualizations, analyze your data, and make decisions with confidence in uncertain times.
Salesforce experts can help you through this pandemic, find out how they can here. 
Learn more about Einstein AI here.