Electric Vehicles: Top 5 Markets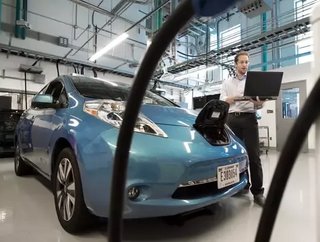 We take a look at the leading nations of the EV world
Now if this was a list of the most valuable ECV manufacturers, in terms of market valuation, it would be dominated by China and the United States. But there's some great innovations happening around the world, so we take a look at a range of international efforts in the EV revolution.
5. United Kingdom
As of October 2021 Arrival has a market cap of $9.07 Billion, which puts the UK in rare company when it comes to the EV market.
Notable mentions for newcomer Soventum, based in Mira Technology Park in the Midlands, who will go to market in 2024, and Westfield Technology Group, who are doing amazing things with driverless 'pods', which are available in electric or hybrid.
4. France
Mitsubishi, Venturi and Magnum Courb previously made attempts to take over the French EV market, but three world-class carmakers — Renault, PSA Peugeot Citroën and Toyota — operate seven sites in Hauts-de-France, France's number one automotive region by number of vehicles made, with 700,000 vehicles manufactured annually. 
3. United States
The third biggest market behind Germany, US brands still hold sway over the entire market. Lucid Motors has a market cap of $38.60 Billion as of October 2021. After a 15-year journey of development for the US automakers, they are turning heads with their flagship EV, the Lucid Air sedan.
According to the Kogod School of Business' 2021 Made in America Auto Index, Tesla has four models in the top 10: Model 3, Model S, Model Y and Model X.
Nikola, Fisker and Proterra are also top 10 in terms of global market value.
2. Germany 
Volkswagen, Mercedes, and BMW are undoubtedly the big players in the German market, having all set goals for their electric car initiatives. According to Transport Topics, German manufacturers will triple their electric car offerings to 150 models by 2023 and invest 50 billion euros by 2024.
1. China
Unsurprisingly, with one fifth of their profits coming out of the Chinese market, Tesla are still leading the way with their flagships models, the Model Y and the Model 3, which sold 200,000 electric cars in the first three quarters of 2021.
If we're talking monthly numbers, the Hongguang Mini, produced by General Motors in a joint venture with Wuling Motors and state-owned SAIC Motor (SAIC-GM-Wuling), is topping the charts.
Behind Tesla is Nio, a leading company and pioneer in the premium smart electric vehicle market in China, who delivered 7,931 vehicles up to July 2021, representing a strong 124.5% year-over-year growth.
As of October 2021, XPeng has a market cap of $36.72 Billion and are closely followed by Li Auto with $32.26 Billion.
According to the World Economic Forum, while Norway is by far the country with the highest share of electric cars when considering total passenger car sales, China still dominates when it comes to market size. According to the China Association of Automobile Manufacturers (CAAM) revealed that sales of battery electric vehicles (BEV) and plug-in hybrids (PHEV) amounted to 1.00 and 0.25 million in 2020, respectively. Germany come in second (395,000), overtaking the United States.