Exec Q&A with Michael Scharff, CEO & co-founder of Evolv AI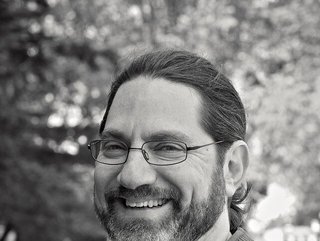 The CEO and co-founder of Evolv AI explains how they are optimising the customer experience and journey to be faster, smarter and more personalised
Michael Scharff is the CEO and co-founder at Evolv AI, an experience optimisation software company. As the CEO, his role is to take my experience building and managing highly successful omni-channel and global retail businesses at brands like Best Buy, Toys R Us, Staples and Sears Canada, and lead our team to success. The company goal is to use their software platform to ensure every digital customer has a compelling, inspiring, and frictionless experience.
With 63% of digital marketing leaders saying they continue to struggle with personalisation, according to Gartner, Scharff explains how Evolv AI address the balance...
What is your point of difference as a business?
We use AI-driven experimentation and personalisation to analyse live visitor behaviour and serve the best experiences at an unprecedented scale and speed. Our proprietary Al platform and methodology enables our clients to continuously serve tailored customer journeys to visitors across all their digital properties and every touchpoint.
What technology are you most looking forward to using more of?
Personalisation: we are investing heavily into the ability to deliver highly personalised experiences based on a visitor's intentions and goals. Personalisation today has a lot of hype and is falling short of expectations for many companies. The current generation of personalisation platforms are focussed on recommendations and using past buying history. This is useful, but being able to understand a visitor's intent and then using that to serve a tailored journey is much more compelling. Technology has moved to the point where we can dynamically impact a visitor's unique experience. As an example, we can see that Christine, who lives in London, is coming in from a pay-per-click ad promoting summer clothing for children. Three minutes ago, Peter from Dublin clicked on the same ad and successfully completed an order. We can serve Christine the same journey, with identical content and touchpoints, as Peter used to achieve his goal. This is all done automatically with AI continually experimenting to find even better experiences.
What has been your career highlight prior to your current role?
I believe that a fundamental aspect of a CEO's role is to balance the needs of a large and diverse set of audiences that all need to be nurtured, supported, and involved in how we make decisions. It is quite a challenge to find the optimal path which delivers the right outcomes across all audiences while juggling competing priorities and needs. I am most proud of my ability to have successfully done so at prior companies and now here at Evolv AI. The opportunity to take an idea from early development through to scaled market adoption, with a passionate team that shares a common vision, has been really thrilling.
What has been your highlight in your current role?
I am a firm believer in transparency – It is a critical element to building a great culture. We recently launched an initiative to ensure we have a more holistic approach to diversity and inclusion. I empowered a cross-functional team and we kicked off by sharing deeply personal experiences that helped shape who we are today. This process of being transparent and vulnerable was impactful and brought us closer together. It also raised my own awareness about my style which has always been very transparent. But, there are parts I have consistently held pretty close. By sharing more of who I am, not just what I think, it has resulted in a more powerful and deeper connection with my team.
What is your leadership style?
The most important aspect of my leadership style is to constantly learn and adapt. In fact, "Embracing Change & Improving" is one of our core values at Evolv AI. It's proven to be a critical element to ensure we have the ability to grow. This means allowing ourselves to do some things wrong and embrace trial and error to get better, deliver more value, and improve our long-term outcomes.
What exciting plans do you have coming up as an organisation?
I am most excited about our continued use of AI to help the content creators working for our clients take the hundreds of ideas they want to experiment with and rapidly find the right combination that delivers on their goals. This means continuing to educate the market on why legacy testing tools are inadequate and that there are more advanced solutions available today. The good news is that the market is much more open to discovering new ways to solve the challenges associated with delivering a better customer experience.