Executive Q&A with Dr. Shu Wei Goh, COO, Skymind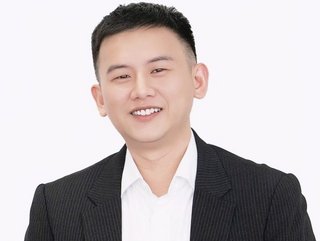 Dr. Shu Wei Goh is also co-founder of the global AI ecosystem builder and VC firm, Skymind. He joins Technology Magazine for a chat about his journey
In 2015, Goh was appointed COO and Board Director of Skymind, the world's first dedicated AI ecosystem builder and VC firm. Skymind enables companies and organisations to develop their own AI applications and provide them with the tools to be innovators in their industry.
With offices across Asia and Europe and an HQ in London, Skymind 's big ambition is to grow the AI ecosystem globally and provide scalable training to boost international talent in the sector.
Can you tell us about your role and responsibilities?
As the Chief Operating Officer my main duties are to oversee the day-to-day administrative and operational functions of our business. I am also the co-founder of Skymind so my commitments go beyond this: I also have a key role in developing product strategy and innovation that will be a force for good in society.
What is your point of difference as a business?
Skymind is the pioneer of open-source AI which gives every enterprise the freedom to experiment, innovate and solve problems with AI, without restriction.
What technology are you most looking forward to using more of?
I really like IoT devices that can harvest data from sensors. Combined with AI they can automate an entire process. Adding technologies like Edge to existing cloud platforms makes it much easier to manage and optimise AI applications. It is also more reliable and cost- efficient in the long run.
What has been your career highlight prior to your current role?
Prior to Skymind, I was in a completely different industry. I worked in the roadway material innovations business. My main role was to develop new surface technologies . Our products have been used widely around the world which made me really proud !
What has been your highlight in your current role?
There have been many and especially during the pandemic !Our great achievement has been to create an AI Covid -19 diagnostic solution in less than a month ! We feel that our product has had a significant impact in this race against Covid-19.
What is your leadership style?
I strongly believe that having a clear vision and clear goals for the business can motivate people to focus their skills and resources on where they excel. I am a leader who will always encourage and assist my teams in problem solving. This can be achieved with great communication and transparency throughout the organisation. I want my colleagues to take ownership and responsibility in whatever project they are working on. I make them feel they can do anything - I never micromanage.
What exciting plans do you have coming up as an organisation?
We have so much in the pipeline but here's two things that are worth shouting about. Firstly, we are building our own city called Skymind Innovation City (SIC) in Malaysia! The primary focus of this technologically driven metropolis is to boost economic and living standards for citizens using AI innovation components.
Secondly we are releasing a "non-code" platform which will enable any beginner to create their own AI application. In the past, building software applications required months and years of training to learn programming languages and frameworks. With no-code, anyone will be able to build AI applications quickly by leveraging no-code development platforms that offer a visual, code-free, and simple to use interface to deploy AI and machine learning models. This will have a tremendous impact on the amount of AI applications being built - and by whom - while also drastically improving the efficiency of existing applications that are driving business performance.