Five minutes with RPA leader UiPath's Boris Krumrey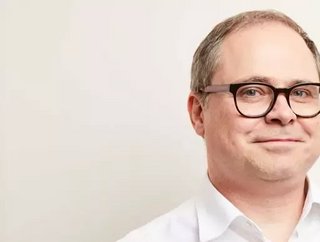 Automation leader UiPath's Global VP of Automation Innovations Boris Krumrey discusses automation, leadership and the new normal of COVID-19...
Could you give me an overview of your position and what it entails?
I lead a team that helps design automation innovations for our customers. Automation is quite an abstract concept so we asked ourselves – how can we show how it would work in daily operations? We decided that there was no better place to do this than in a lab where people can experiment with automation and learn about what it means for their business. 
Therefore, I led the creation of the UiPath Immersion Labs, where we show the art-of-the-possible in automation and help customers build breakthrough automation prototypes in their business context. Of course, due to the pandemic, this is all virtual for now. 
How would you describe your leadership style?
My leadership style is very collaborative but with a clear directive towards the anticipated outcome. If you run a team of technically skilled and creative individuals, you need to give them all the freedom to work in the way they work best and then reunite them on the joint vision. 
I also ensure that I am very hands-on. I am talking about being able to become a pair of hands to my team if needed. Following this thought, I believe managers need to have a good understanding of how any delegated task should be done, otherwise how will they be able to verify the result?
How have you reacted to the new normal of COVID-19?
The 'new normal' has forced the UK to change the way it operates and many turned to Robotic Process Automation (RPA) for help. For example, our entire immersion lab delivery has been virtualised as a website, with embedded videoconferencing and interactive web apps doubling the amount of visitors and influenced revenues and having robots to do most of the administration.
At UiPath, we have focused on providing support to businesses investing in automation. This includes the training needed to understand how automation works, as well as ensuring that our software robots are accessible and easy to create and deploy. 
To what extent has the pandemic impacted existing projects?
Before the pandemic, many organisations had already started implementing automation but undoubtedly the sudden change in business climate forced them to accelerate these efforts. 
Businesses had to find new ways of working. For many this included RPA. In fact thirty-one percent of decision makers recently surveyed said their firms increased their spending on RPA in the past three months.
What are your priorities going forwards?
Going forwards, helping customers discover what full automation can do in our virtual Immersion Lab continues to be our top priority. 
Decision makers should consider introducing intelligent automation into every facet of the business, while providing every employee access to the technology. As a result, everything that can be automated will be automated and as such, more time will be handed back to employees to do work that really counts.