Flex: Intelligence on the edge of disruption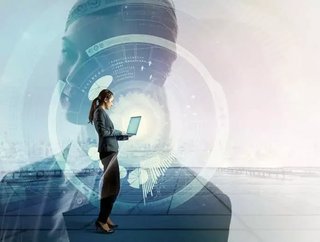 "5G will be a big disruptor and if we look back eight years from now, we won't be able to imagine life without what it has enabled." Dr Kevin Ket...
"5G will be a big disruptor and if we look back eight years from now, we won't be able to imagine life without what it has enabled."
Dr Kevin Kettler, Chief Technology Officer at Flex, is confident about the plethora of opportunities 5G development will offer. Indeed, he is no stranger to the potential-packed realm of technology. He has more than 25 years of experience working across the server, storage and compute market segments, having worked with companies such as IBM, Dell and Qualcomm.  He has developed several patents in the United States, is a published author of books examining the topics of real-time/multimedia systems. As CTO, he is also immersed in the potential of intelligence in transforming industry and organisation.
Flex is one of the largest supply chain companies in the world, leading in areas such as Internet of Things (IoT) and industries such as media and telecommunications. The company has worked with clients to create automation solutions with connectivity and IoT at their core. Flex, and Kettler, are keenly aware that industrial IoT has to evolve to meet the demands of the industry and technology, and put extensive thought into dealing with issues such as latency, bandwidth, security and regulation.
"Our history has been as a manufacturing company and we've built ourselves up over the years, having increasingly become design partners," explains Kettler. "We have a history of building out the infrastructure associated with the cloud and connectivity. We have been a part of many different industries and in many cases, we have become the outright designers of the technology that our customers adopt and use."
See also:
Flex may not be a company name that everyone has heard of, but it has certainly made a name for itself in the telecoms, media and cloud industries and set itself in the lead when it comes to IoT implementations and solutions. The organisation stands at the edge of the cloud and uses its understanding of concepts such as edge-computing, data volume, 5G and IoT to create solutions that blend technology and capability across market segment and industry. Today, the organisation operates across 13 industry segments, has more than 1,000 customers globally and a network of more than 200,000 professionals across 30 countries.
"We are very fortunate in our ability to engage with a variety of organisations – we are very much the 'Switzerland' of the technology space," adds Kettler. "We are more than happy to build everything for everybody and, because of that, we have the benefit of seeing a lot of things that sometimes exist in competitive environments come together."
Flex enjoys exploring new ideas in product and technology that map back to market trends and unlock potential. Today, the company is working with an automotive group to help build some of the infrastructure associated with the compute and networking aspects of the autonomous vehicle. It has also worked with some big-name brands, helping them to build commercial and consumer-driven solutions that tap into the automation, intelligence and IoT trends.
Kettler is quick to express is excitement about the potential of automation: "We are feeling the impact of this technology today and we are embracing it. Automation at its most fundamental level, for us, is about transforming our manufacturing facilities," Kettler says. "Anything from fully autonomous manufacturing lines, to movement of components using autonomous vehicles, to the final finished product – even delivery to its final destination – is autonomous."
Of course, autonomous technology does not necessarily mean intelligent technology – this can be another matter entirely.
Insert brain here
"At a low-grade level, you talk about the intelligence that brings you IoT devices, the devices that put compute into everyday living and the connectivity that allows data to be shared in a meaningful way," says Kettler. "The next level is already underway – putting intelligence into everything from the coffee machine to the fridge, creating the basic household automation solution."
From these simpler levels evolves the concept of the smart city, where devices move beyond the consumer and into the community, gathering information that can be used to monitor, help or deliver services. Within this resides the industrial level where intelligence is driven by a multitude of IoT devices playing a singular role.
"All these devices have some intelligence, they are all gathering data and producing data, and the amount of data being produced is constantly exceeding what was created in the past," says Kettler. "It isn't physically possible for a human being to review this data, and that's what has created this convergence of machine learning and AI. Machines sit on the back end and manage this tremendous amount of data, taking it to a point where it is meaningful for the end user."
This so-called technical intelligence is the goal towards which the industry is moving, especially in automation. Take for example a self-driving car potentially having enough of a "brain" to make life or death decisions. However, a brain requires a nervous system – in other words, connectivity – and until now in technology this has been patchy, unreliable and faintly incoherent. But the arrival of 5G will purportedly put paid to the dribbling connectivity of the past and introduce a whole new world of IoT, intelligence and automation.
The 5G key
"5G is set to be a disruptive technology, bringing tremendously higher bandwidth capability to cellular networks," says Kettler. "Products will arrive that will have a 1GB per second or 10GB per second capability – already there are trials with speeds of up to 20GB per second. It will also be introducing incredible response times of up to one millisecond. These capabilities are what devices need to take their own capabilities to the next level."
The number of devices that can connect to the 5G network will also increase exponentially. Today, only a few mobile devices can connect to a given tower at a certain point in time, but with 5G thousands can potentially connect simultaneously. When looked at alongside the developments in IoT and intelligence and data, could 5G be the historic moment when evolution takes its next step?
"The cloud will grow tremendously because of the volume of data, and alongside this will emerge the notion of edged computing – taking computing from a centralised cloud location and building a small data centre that will be co-located with a cell tower geographically closer to where the data is being generated," adds Kettler. "Why? Because you've architected with 5G for this low latency interaction and you don't want to lose the benefits by having to travel to a centralised cloud location."
The overall bandwidth and data volumes that are set to be generated by 5G class devices will rapidly overtake the backhaul, especially if there's no localised compute. As a result, the cloud will grow considerably just to cope with the needs of society and devices will adapt alongside demand.
Reiterating Flex's philosophy of building "everything for everybody," Kettler concludes: "It is an exciting time for us to be involved with all these different technologies and see them all come together."
It is a bold world Kettler envisions, full of potential, problems and risks. Flex sits on the front lines of connectivity invention and even innovation as it works with organisations to catch hold of the elusive concepts of IoT and intelligence.