Forbes Reveals The AI 50 List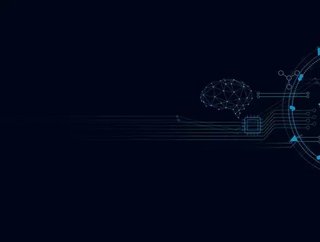 Forbes has recently announced the AI 50 list, consisting of America's most promising artificial intelligence companies...
Forbes has partnered with Sequoia Capital and Meritech Capital to create the AI 50 list, a comprehensive rundown of private, U.S.-based companies using artificial intelligence in meaningful business-oriented ways. To be included, companies had to be privately-held and focused on techniques like machine learning, natural language processing, or computer vision.
The list was compiled through a submission process open to any AI company in the U.S. The application asked companies to provide details on their technology, business model, customers and financials like funding, valuation and revenue history. 
Some of the notable trends this year: Augmented intelligence, which seeks to help humans do their jobs better and not replace them, is on the rise as the excitement over full automation loses some steam. Self-driving tech startups remain quite hot; the seven autonomous vehicle companies on this year's list have raised over $3 billion in total venture capital. Another area to keep an eye on is AI applications to discover drugs or diagnose diseases faster. 
The AI 50 list:
(Lemonade was selected for the list prior to news of its IPO.)
Abnormal Security - Scans inboxes for malicious emails.
AISERA - Automates IT, sales and customer-service tasks.
AMP Robotics - Makes robots that identify and sort recyclables.
Anduril Industries - Builds surveillance systems for national-security purposes.
Anyscale - Helps software developers make machine-learning apps.
ASAPP - Assists customer-service agents in real time.
Atomwise - Discovers drugs with medical potential.
Aurora - Makes software for self-driving cars.
Biofourmis - Monitors patients' health using wearables.
Blue Hexagon - Detects network or cloud cyberattacks.
Cerebras Systems - Builds computing chips for AI use.
Cresta - Assists customer-service agents in real time.
Dataiku -Develops tools for enterprises to build AI apps.
DataRobot - Makes software for companies to develop AI models.
DeepMap - Produces 3D maps for self-driving vehicles.
Domino Data Lab - Provides tools for data scientists. 
Doxel - Detects and tracks construction-project problems. 
Drift - Builds chatbots to automate customer interactions. 
Drishti - Creates data sets by digitizing human actions in factories. 
Embark Trucks - Creates software for self-driving trucks. 
ExtraHop - Detects cloud cybersecurity threats.
Fiddler Labs - Helps companies build and monitor AI apps.
Genesis Therapeutics - Discovers drugs with medical potential.
Ghost - Puts self-driving tech into conventional cars. 
Gong - Analyzes sales conversations.
Hivemapper - Turns video footage into 3D maps.
Icertis - Analyzes businesses' contract risks.
Karius - Looks for pathogens in blood tests.
Krisp Technologies - Removes background noise from calls.
Lemonade - Sells insurance using bots.
Lilt - Assists human language translators.
Moveworks - Resolves IT tickets autonomously.
Nuro - Produces self-driving delivery robots.
Observe.AI - Analyzes customer-service calls.
Pony.ai - Makes software for self-driving cars.
Recursion - Discovers potential drugs for rare diseases.
SafeGraph - Creates data sets by tracking commercial spaces.
Scale AI - Helps engineers speed up AI development. 
Shield AI - Makes mapping drones for national security.
SigOpt - Develops software for enterprises to build AI models. 
Synack - Spots cybersecurity vulnerabilities.
Textio - Gives suggestions on how to improve writing.
TuSimple - Builds self-driving trucks.
twoXAR - Discovers drugs with medical potential.
UiPath - Creates bots that carry out repetitive processes.
Unity Technologies - Provides software for app or game development.
Upstart - Partners with banks to price loans.
Vise - Offers financial planning and management.
Viz.ai -Analyzes stroke risk from brain images.
Zebrium - Detects and resolves software problems.