Gartner survey highlights six barriers to becoming a digital business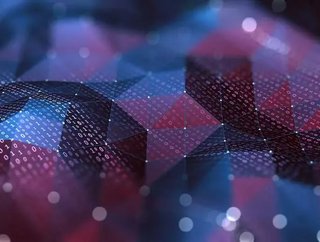 Gartner has identified six barriers that prevent businesses from turning themselves into efficient digital operations. A new survey from the research a...
Gartner has identified six barriers that prevent businesses from turning themselves into efficient digital operations.
A new survey from the research and advisory firm revealed that only a small number of organisations are able to make the critical step from piloting new technologies to widespread implementation, with the following six hurdles - illustrated by Gartner research vice president Marcus Blosch - proving difficult to jump:
Change-resistant culture
"Culture is organisational 'dark matter' — you can't see it, but its effects are obvious," said Blosch. "The challenge is that many organisations have developed a culture of hierarchy and clear boundaries between areas of responsibilities. Digital innovation requires the opposite: collaborative cross-functional and self-directed teams that are not afraid of uncertain outcomes."
See also:
Limited sharing and collaboration
"It's not necessary to have everyone on board in the early stages. Try to find areas where interests overlap, and create a starting point. Build a first version, test the idea and use the success story to gain the momentum needed for the next step."
The business isn't ready
"CIOs should address the digital readiness of the organisation to get an understanding of both business and IT readiness. Then, focus on the early adopters with the willingness and openness to change and leverage digital. But keep in mind that digital may just not be relevant to certain parts of the organisation."
Talent gap
"There are two approaches to breach the talent gap — upskill and bimodal. In smaller or more innovative organisations, it is possible to redefine individuals' roles to include more skills and competencies needed to support digital. In other organszations, using a bimodal approach makes sense by creating a separate group to handle innovation with the requisite skill set."
Current practices don't support talent
"Some organisations may shift to a product management-based approach for digital innovations because it allows for multiple iterations. Operational innovations can follow the usual approaches until the digital team is skilled and experienced enough to extend its reach and share the learned practices with the organisation."
Change isn't easy
"Over the long term, enterprises should build the organisational capabilities that make change simpler and faster. To do that, they should develop a platform-based strategy that supports continuous change and design principles and then innovate on top of that platform, allowing new services to draw from the platform and its core services."
In summary, Blosch added: "The reality is that digital business demands different skills, working practices, organisational models and even cultures.
"To change an organisation designed for a structured, ordered, process-oriented world to one designed for ecosystems, adaptation, learning and experimentation is hard. Some organizations will navigate that change, and others that can't change will become outdated and be replaced."