The gig-economy: Harnessing technology to engage top talent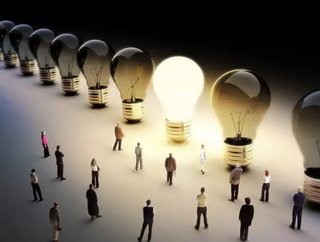 The world of work is changing. The rise of the flexible workforce and the 'gig-economy' - facilitated by rapid technological advancements and an inc...
The world of work is changing. The rise of the flexible workforce and the 'gig-economy' - facilitated by rapid technological advancements and an increasingly global outlook - means that employers are having to reconsider how they identify and engage top talent. And they're using technology to make it happen. 
According to Mercer's 2018 Global Talent Trends Survey, more than half of executives believe that at least 20% of the full-time roles in their organisation will cease to exist by 2022, while new data from the Association of Independent Professionals and the Self-Employed (IPSE) has found that non-permanent workforces have grown enormously in the last decade - and the trend shows no signs of slowing. Much of this recent increase has been driven by the expansion of the highly skilled freelance sector: a group which has grown by 46% since 2008, and now accounts for almost half of all 'solo self-employed' individuals.
See also:
Meanwhile, according to PwC's latest CEO Survey, nearly three-quarters (74%) of private-company heads are concerned about the availability of digital talent amongst their workforce. Against this backdrop, it is crucial that business leaders consider how they can best tap into the 'platform economy' to engage this increasingly independent talent pool.  
In theory, today's most effective strategic workforce plans enable both core and contingent workers to plug into an organisational structure that matches a business' real-time needs. However, the reality is that many firms are unsure of how to reach – and manage – this valuable talent pool.
While organisations have long understood the benefits of promoting a strong and engaging employee value proposition, it is now widely accepted that a single, static employer brand is not the best way to engage disparate talent pools. Instead, employers must use talent analytics to segment audiences and deliver specific candidate value propositions. Individual messages should, of course, be aligned with, and delivered alongside, overall brand messaging. However by distilling personalised communications, employers stand the best chance of engaging in a way which resonates with target candidates.
An organisation which knows where to reach the gig-community – and demonstrate that it also has the infrastructure in place to quickly embed and effectively support contractors – can maximise its chance of securing top talent.
Beyond brand messaging, the rise of the 'gig-economy' is also encouraging a more 'Uber-esque' approach to recruitment from a technical perspective. In order to convert sophisticated web audiences into talent, business leaders must reconsider how the functionality of their interfaces affects their brand's entire internet presence. Success lies in personalisation - the careers website of the future does not take a 'one size fits all' approach to engagement.
Big data, for example, can be made available for all websites through close integration of analytics, advertising and search preferences as well as feedback from hiring managers on the ground. This, in turn, brings about the possibility to use AI to customise the website's look and performance for particular user personas, by directing them into different 'lanes': freelancers landing on your site can be offered separate content to those seeking long term positions.
Long-term, this same workforce and candidate data can also be used to inform complex strategic workforce planning strategies to ensure that organisations never have a shortage – or surplus – of vital skills. Today's intelligent workforce plans also ensure that all talent is deployed most effectively within the business, regardless of whether it is bought or borrowed. 
Today, 'solo self-employed' individuals account for 14% of the UK workforce, and recruitment strategies must respond to reflect this. Employers who embrace the rise of the contract workforce will benefit from being in a position to bring on board rare and specialist skills to help manage demand without the burden of permanent headcount costs. And as the talent ecosystem continues to advance, organisations which engage and leverage the gig-economy will flourish.
Lisa Forrest, Global Head of Client Services, Alexander Mann Solutions