HCL Technologies: Humans, machines and the rise of AI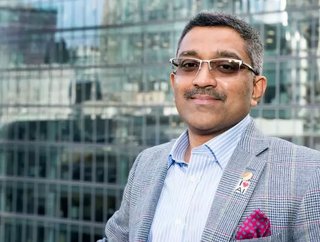 What is AI? A simple question at face value, but the source of ever-evolving answers and lively debate in academic, commercial and consumer circles. A...
What is AI? A simple question at face value, but the source of ever-evolving answers and lively debate in academic, commercial and consumer circles.
As AI has advanced, its meaning has splintered. First coined at a conference in New Hampshire, USA in 1956, artificial intelligence has generally carried a definition revolving around the simulation of intelligent behaviour by computers.
However, that definition has shifted and spawned numerous subfields. "I don't like the word 'artificial'… I use 'augmented'," says Kalyan Kumar, CVP and CTO IT Services at HCL Technologies. "So, it's all about augmented intelligence rather than artificial intelligence. You have to start to see it's about human-machine partnership. It's not human or the machine. It's human and the machine."
What is widely accepted as fact is the way in which humans and machines interoperate is drastically impacting how we live and work. Unrelenting technology advancement is constantly changing the nature of this interaction, meaning humans must continually adapt their own skills and intelligence if they are to keep up and reap the benefits.   
And this is where Kumar, his I love AI badge on display, dives deep into his passion for the subject. Sat in the Indian company's London offices, he describes AI as he sees it. For him, its meaning has often been misconstrued – it is all about detail, and this needs breaking down into different business functions in order to maximise its potential impact. 
"I strongly believe that there is nothing called general purpose AI, but rather AI for specific applications," he explains. "Today, in every sphere of your life in the consumer technology world, you have AI.
"For example, if you use an Amazon Alexa or a Google Home device, you have a piece of AI able to recognise natural language, and able to have a conversation. So, the ability to find those right AI applications in the enterprise sphere is where I think the big business focus of AI is.
"But, one should not look at AI as a separate domain. It's about you infuse AI as an enterprise foundation and start to apply it in different spheres. How do I apply AI in customer service or consumer-facing use cases? How do I apply it in the middle office? How do I apply it in the back office?"
AI goes big
Kumar, or KK as he is known, is a company veteran having served HCL Technologies and its subsidiary HCL Comnet since the turn of the millennium.
During this time, he has keenly observed the rise and commercialisation of AI both in India and now in the UK, noticing a ramp up in scale regarding the nature of AI projects being carried out by organisations of varying sizes.
This is reflected in HCL's own service offering, structured around its principle Mode 1-2-3 strategy. This covers core IT operations and services (Mode 1), next generation services to open up new growth areas such as data analytics, cloud, and IoT (Mode 2), and products and platforms designed to futureproof entire business models (Mode 3).  
Mode 1-2-3 is enacted through a massive HCL ecosystem which leverages alliances with almost 150 of the world's most prominent technology vendors, including the likes of Adobe, Cisco, AWS, GE, Microsoft and SAP. Its beneficiaries include industry heavyweights spanning manufacturing, financial services, healthcare, utilities and transport, projects which combine to generate revenues of $7.6bn a year.
For Kumar, something of a shift is occurring in that these tech projects, often surrounding AI, are going big. "For the last few years, organisations have been doing a lot of small digital projects, Mode 2 projects like small cloud migrations.
"Now the customers are wanting to do big bang, large-scale digital programmes. They want to do large-scale cloud migrations. They want to scale IoT into big-scale deployments. That needs the ability to take those concepts and scale it in a global model, and that's what we've been focused on."
The human and the machine
Such upscaling has added fuel to the increasingly fiery debate on whether automation and AI implementation will result in human job displacement – a debate which Kumar is not shy of contributing his thoughts to.
"My view on this is that AI will create a lot of new jobs," he says confidently. "Yes, it will replace certain types of role which exist today because those skills are becoming stagnant, but whole new departments of jobs are coming in."
Kumar backs this up by citing the McKinsey Global Institute report Jobs lost, jobs gained: Workforce transitions in a time of automation. It charts a huge range of jobs that may be created under different scenarios through to 2030, predicting that there will be enough human work to maintain full employment in the decade or so ahead.
"People have this very wrong notion that AI will replace human jobs," continues Kumar. "Rather, AI will complement certain tasks, so people have to upscale themselves to these tasks which are not repetitive and mundane. You will need the ability to make sense of a lot of data.
"In some cases, this will be AI-led and human assisted. In some other cases, it will be human-led and AI assisted. You will start to realise the role which you need to play is between the human and the AI somewhere."
Collective responsibility
While much of the onus has been on businesses and governments to provision the necessary upskilling required to embrace AI to the full, Kumar also stresses an imperative for individuals to step up and learn.
"Of course, one focus is how companies create opportunities for retraining and rescaling people," he says, "but the second is about how individuals start to rescale him or herself.
"The reason for that is, when you came into your current job, you came in with the current skill, or you trained for something. Now, if that is becoming irrelevant, isn't that the responsibility of the individual also? And now with the mass of online courses available, there's enough content online for one to learn new skills and capabilities."
Kumar refers to photography as an example. While humans may inherently have an eye for a quality photo opportunity, the add on skills of knowing how to frame, shoot and edit is what differentiates a professional from an amateur. 
And it is the relative ease at which humans can learn which will help prevent the mass displacement of jobs that many fear. "AI needs a lot of data to train itself, but a human can do a lot of things with very little data," Kumar adds.
Data driven
Data, as Kumar points to, is the lifeblood of AI and automation. AI cannot survive without data, and part of the conversation about reprogramming human skillsets centres on developing abilities to find and manage it.
In Kumar's eyes, therefore, data represents the largest risk in the world of AI, along with the misconception that AI will automatically transform all aspects of organisations into some form of automated utopia.
"AI needs good, clean, secure data," he says. "It is so strongly dependent on the security and quality of the data you are able to produce.
"This also means thinking about how you can leverage that data across multiple platforms. For example, we have a product called DRYiCE Lucy, which is a cognitive conversational broker. You can plug in Watson, you can plug in Alexa, you can plug in Cortana – you can plug in any channel in the front like Skype or Slack or any chatline, and we're able to leverage these different AI capabilities."
Kumar refers to Daimler CIO Jan Brecht, who in a previous interview with Gigabit labelled data as the new oil. This oil feeds AI, and businesses must adapt and move quickly in order to harvest data at the speed required for AI to truly provide value.
"You need to be very agile, you need to be highly collaborative, you need to break down the wall," Kumar concludes.