How AI is driving intelligent customer service
By Nick Beardsley, Enterprise Director at Olive Communications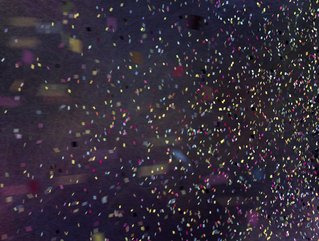 Nick Beardsley, Enterprise Director at managed cloud communications provider, Olive Communi...
Nick Beardsley, Enterprise Director at managed cloud communications provider, Olive Communications, discusses how business chiefs can differentiate and transform their customer service with advanced AI technology, to ensure they don't get left behind in the age of the empowered consumer.
By 2020  it's predicted that customer experience will overtake price and product as the key brand differentiator. The challenge for many leaders however, is that customer expectations are on the rise. According to customers themselves in a study by CMO Council, the most important attribute of good customer service is a fast response time, so reacting quickly to queries means companies are meeting many expectations.
Advancements in cloud technology and AI are responsible for this seismic shift in customer behaviour. The omnichannel customer of today has a huge range of digital and AI enabled customer service options available to them in which to engage with a brand - from virtual call centre agents to live chat, to social media. The way that businesses interact with these customers can impact on their success, reputation and growth but cloud has unlocked the potential for speed, innovation and global capabilities; delivering intelligent customer service which has become the new competitive battleground for businesses.
And businesses are getting on board, Gartner reported that 55% of established companies either have started making investments in the potential of artificial intelligence or are planning to do so by 2020.
The intelligent customer experience
AI enabled customer service technology such as Google's new AI enabled contact centre solutions, in partnership with Mitel, is taking customer service to a whole new dimension - transforming the way businesses can engage with their customers. Harnessing a combination of artificial intelligence and machine learning capabilities, Google has taken the Virtual Agent (VA) to another level, to accelerate and automate enquiries while helping customers with solutions and options for the information they need, at speed.  
By using natural language processing (a branch of artificial intelligence that helps computers understand, interpret and manipulate human language) the VA understands what customers are saying, chatting or texting without requiring specific phrasing, and responds in real-time. In addition, services such as Agent Assist (which provide insight, content and assistance to the live, 'human' agent) helps the agent to be more accurate, informed and responsive, thereby delivering a cognisant response and superior customer experience.
SEE ALSO:
This huge industry advancement is also a welcome one for a company's customer service professionals.  By leveraging AI enabled solutions into their business models, businesses will observe immediate ROI – increased employee productivity - as agents are freed up to manage more challenging and comprehensive tasks, and exceed customer expectation with a better, 'intelligent' and more efficient service.
Harnessing AI powered, rich data analytics can further offer valuable insights that can be used to enhance, improve and personalise the customer experience and even predict what the customer wants before they even know it. Machine learning algorithms can learn and predict from context; previous customer history and preferences, with the further possibility of capturing insights from infinite online data to determine how the customer will choose to engage.
By providing intelligent customer experience, with big data analysis not only will business chiefs see increased efficiencies, but also the possibility of new revenue streams such as offering personalised offers and discounts.
Be the disruptor, not the disrupted
To stay ahead of the curve and take advantage of the benefits that AI can offer, leaders need to firstly get cloud capable and have a well-thought-out, holistic customer experience strategy that matches the expectations of today's digital customer.
Moving to the cloud first and foremost is critical, and vital to the provision of good customer service. Its benefits are well documented; a single cloud service allows the business to work virtually, flexibly, leanly and at scale all in within an agile and secure environment. This aligned with a carefully managed, strategic and robust CX (customer experience) framework that focuses on a 6-point strategy is key to ensuring that the business can deliver a meaningful customer experience. Key points for consideration include:
Reachability: Determining which channels your customers are most active on, so you can adapt your approach and serve them there

Flexibility: An omnichannel approach will provide your customers with a seamless experience

Convenience: Working for and with your customers when they need it. This often means being available outside of business hours, offering uninterrupted customer service

Personalisation: Continually collect information from your customers that can be used to provide relevant suggestions or more informed support in the future

Ease of Use: Smart, simple and easy to use mobile optimised solutions will ensure your customers remain loyal
AI is revolutionising at pace across every sector from food to clothing and professional services and empowering the connected consumer. Don't get left behind, as your customers certainly aren't.