How AI is taking the frustration out of chatbot interactions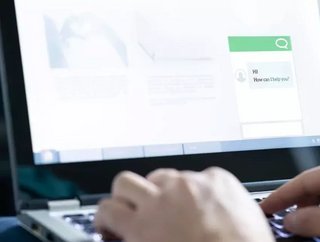 Many will have experienced the pain of chatbot "assistance", but a new generation of technologies is using AI to complement human agents...
So-called chatbots have been with us from the very start of the computing revolution. Take , for instance, a very early programme that interacted via language. In more recent years, chatbots have been used in the customer service space, to varying levels of success. Now, however, new AI-driven approaches are seeking to remedy those difficulties. , for instance, demonstrates that over 55% of companies are increasing their investments in AI and machine learning to support customer experience teams. 
The digital transformation of customer service
The technologisation of customer service perhaps got off to a hesitant start. The initial wave of chatbots, for example, didn't leverage artificial intelligence. Their static nature could lead to anger from customers. "These brittle processes inevitably frustrated many customers if their enquiry didn't fit within the very narrow parameters of the process for which the bot was trained, or didn't use the precise language to communicate it, and many concerns ended up routed to the traditional call centres," says Faisal Abbasi, Managing Director Western & Southern Europe, MEA & LATAM, Amelia, an IPsoft company. Lars Ropeid Selsås, founder & CEO of boost.ai, adds that another issue with chatbots can come from when they are too narrowly defined: "A bank, for example, can have thousands of customer service requests per day. If it implements a chatbot that can only help customers with credit card inquiries, then anyone looking for assistance with their home loan or pension is going to have a bad experience. Similarly, if that same chatbot is hidden away on the 'credit card' section of the bank's website, it is less effective because fewer people will interact with it."
Harnessing the benefits of technology in customer service, then, requires a keen focus on both how it is deployed and how it might interact with customers. boost.ai's Selsås says the company has come up with a metric to determine a chatbot's worth. "We follow a simple equation to create value from a chatbot: multiply the number of conversations it has by the average value per conversation. We believe this is the key to getting the best results." With that in mind, chatbots can reap rewards for both customers and companies. "With a scaleable, broad-scope solution, you increase both the quality and quantity of conversations that a chatbot can assist with. You empower customer self-service by having the chatbot perform actions on their behalf and, in turn, free up human operators to focus their attention and expertise on inquiries that may need extra attention."
Of course, the more human-like a chatbot is, the easier the interaction for the customer. "We're now seeing a significant shift towards the adoption of digital customer service agents that leverage AI and natural language processing (NLP) to provide a more seamless service to customers," says Abbasi. "Such solutions understand the context beyond the language, enabling a more natural conversation that doesn't have to follow a strict linear process and the customer to communicate the enquiry in their own words." Such an approach is beneficial for both the customer, who has less opportunity to become frustrated, and the company, which can much more efficiently deal with complaints.
Few are advocating for the total replacement of human customer service workers, however. As Peter Lorant, COO, EMEA at Zendesk, explains: "AI does not remove human customer service agents from the equation. It simply complements them." That's become even more important in the last year, with the ongoing COVID-19 pandemic bringing changes for both customers and agents. "In the customer experience space, this means agents working remotely, with less support and resources," says Julien Rio, Senior Director at RingCentral Engage Digital. "Likewise, recent change has probed consumer anxiety, and most businesses have seen an influx of requests and enquiries. AI is the link that both supports customer service teams, and keeps customers happy and connected."
AI for customer experience
Correctly managing the interface between technology and the customer is key to ensuring that "happy and connected" outcome. "A happy customer is one who isn't left waiting on hold for three hours for a simple matter – that's exactly where AI slots in," says Rio. "A large proportion of consumer enquiries are simple, easy-to-fix matters, which can easily be picked up by AI support. The faster consumers receive answers and solutions to problems, the higher their satisfaction, and in turn, brand loyalty." 
Even for more complex requests, there is no reason why an AI-powered chatbot cannot perform just as well as a human. "Customers also want quality answers, delivered with empathy - and this is where AI is invaluable, says Lorant. "The power of AI means that over time, bots are also able to analyse and understand the sentiment of a customer's language. A curious customer asking for an order update has different needs to an angry customer whose order is late. In the inevitable event of a bad interaction, it's vital that chatbots can both remedy the issue in the short term and learn from the experience for the future. "Sentiment analysis can enable chatbot response to be personalised to each customer, providing them with a unique response each time and understanding when to seamlessly transition the query to a live agent," says Lorant. "If a customer does not respond well to a bot, it will know in the future to not provide that same response again, or to escalate an enquiry sooner. However, if a customer can leave the experience happy and with their questions answered, then businesses are more likely to achieve customer loyalty and retention."
Going forwards, a number of trends are set to dominate the ways in which we interact with companies. One major move is the medium through which companies can be accessed, as Rio explains. "With everything going remote, there's been a huge increase in customer demand in the digital space, with the majority of queries now going through phone, messaging apps and social media. This is where chatbots can make an impact." Alongside those new mediums are new methods such as voice. "Just look at the rise of digital assistants in the home and audio-only social media apps, like Clubhouse: we are moving away from the heavy reliance on text-based services that have dominated for many years," says Abbasi. With these new approaches leading the way, the future of chatbot customer service looks a lot less headache-inducing.