How to become a cybersecurity titan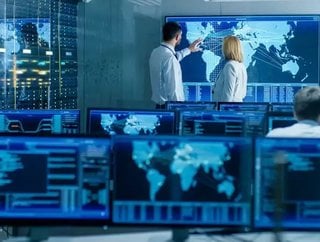 In the blink of an eye, we've seen a surge of innovations from cloud platforms to voice-activated devices. It's little wonder then that these trailb...
In the blink of an eye, we've seen a surge of innovations from cloud platforms to voice-activated devices. It's little wonder then that these trailblazing technologies are slowly reimagining the way we work. The modern workspace is now home to remote workers, more personalised experiences and much more devices than ever before. But what does this mean from a cybersecurity point of view? Is your company safe from the threats and hacks that are dominating the headlines?
Robust endpoint security 
As connected devices and tools have become new tools of the trade, they've also become the new tools of attack for cybercriminals. Coining this interconnected network of devices as the 'Enterprise of Things' (EOT), Canadian technology giant BlackBerry is working diligently to secure these brand-new endpoints. 
In the early 2000s, the company was perhaps been better known for its smartphone devices but in recent years, it has pivoted towards the realm of cybersecurity, gaining the support of notorious secure organisations like the G7 governments and NATO. "The Enterprise of Things isn't just about the assets that your employer provides you; the enterprise workflow is expanding to include other 'Things' that aren't provided by the enterprise," Neelam Sandhu, Senior Director of Business Operations, Office of the CEO at BlackBerry, told Gigabit. 
"For instance, an employee might use a file sharing solution that isn't provided by their employer or a device like an Amazon Alexa speaker. There are more 'Things' being connected into daily work processes that aren't under the enterprise's control. This means that enterprises will demand BlackBerry-grade security for more and more connected 'Things'." 
BlackBerry is not the only firm who has tapped into this proliferation of endpoints and bring-your-own-device (BYOD) mentality. California-based CrowdStrike has also carved a unique path in the sector, posting impressing revenues of US$96.1mn in the company's first-ever earnings report in July. Zeroing in on end-point security, the firm claims to be the first cloud-native endpoint protection platform developed to combat breaches. 
Emails: One of the biggest threats 
Another firm making its mark in the endpoint security portfolio is California-based FireEye. "With FireEye Endpoint Security we've been able to slash the industry average 'time to detection' by almost 98%," Tom Webb, Director of Information Security Operations at the University of South Carolina, wrote in a testimonial. "FireEye Endpoint Security produces very few false positives: When we do get a hit, we're confident that it's a true incident that we should immediately act on."
As well as endpoint security, FireEye hasn't forgotten the fundamentals of any cybersecurity strategy. According to a 2018 report by the firm, a staggering 91% of cybercrimes start with an email, with attackers sending a whopping 150mn phishing emails every day. With its emailing security products, FireEye protects against all advanced threats like phishing, impersonation and spam. In fact, on average, FireEye detects 14,000 malicious emails per customer, per month that other solutions miss, according to the firm. 
SEE ALSO: 
With this in mind, the businesses recently snagged the 2019 SC Award for Best Email Security Solution. Commenting on the win, Ken Bagnall, Vice President of Email Security at FireEye said: "Winning Best Email Security Solution at the SC Awards 2019 shows the community recognizes the impact our continual integration of frontline threat knowledge truly has. With these insights, our solution can innovate at a faster rate to catch what others miss."
Starting with the people
Some cybersecurity professionals will contend that the biggest security threat doesn't revolve around new devices or systems, instead, it's all about the people. This is a well-versed mantra at cybersecurity firm Proofpoint Inc., for instance, whose solutions detect and block advanced threats and compliance risks in more than 600mn emails, more than 7mn mobile apps, and hundreds of thousands of social-media accounts every single day. In fact, in July, Gartner placed Proofpoint in the Leaders quadrant of the 2019 Magic Quadrant for Security Awareness Computer-Based Training for the sixth consecutive year. 
Explaining why he felt the firm had clinched the coveted spot, Ryan Kalember, Executive Vice President of Cybersecurity Strategy for Proofpoint, pointed out how "nearly all targeted attacks require human interaction to succeed and continuous security awareness training, that delivers the right education to the right people at the right time, is one of the most effective ways to reduce risk." He added: "We believe our position as a Gartner Magic Quadrant Leader for six consecutive years is the result of our people-centric approach to security awareness training"
With an ever-increasing number of cybersecurity threats making the headlines, many firms are still scratching their heads when it comes to devising a company-wide cybersecurity strategy. Yet, they haven't got time to lose; according to Gartner, nearly 95% of CIOs expect cybersecurity threats to increase and impact their organisations over the next few years. But there's hope: by blending the very best cutting-edge solutions with real cultural change, businesses can tackle the cybersecurity challenge head on, ensuring that they're one step ahead of today's cybercriminals.