How DiDi is leveraging AI for autonomous robotaxis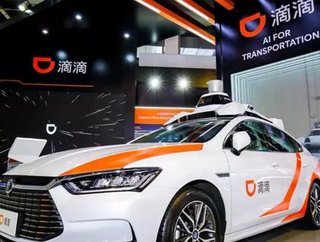 Ride-hailing fim Didi Chuxing (DiDi) has experienced a meteoric rise since its founding in 2012, with the company expanding into autonomous vehicles...
According to Crunchbase, the company has raised $21.2bn, with investment from the likes of SoftBank, Toyota and Apple, who contributed $1bn in 2016. DiDi is also yet another example of regional rivals displacing the American originators of the ride-hailing business model, much as Grab has achieved in South East Asia, buying out Uber's Chinese business.
A few days ago, the company announced the closing of a $500mn fundraising round, specifically for its autonomous driving subsidiary, led by the SoftBank Vision Fund 2. The investment is planned to be funnelled into launching autonomous fleets of vehicles in China, and developing its 5G, AI and IoT-based infrastructure.
SEE ALSO:
Startup Spotlight: Covariant's industrial robot AI
Startup Spotlight: Cockroach Labs' cloud database management
Startup Spotlight: Giphy and the visual language of GIFs
Read the latest issue of Technology magazine here
Other recent developments involving the company include permission from the Shanghai government to test its autonomous fleet in the Jiading district of the city. 30 different autonomous vehicles will be deployed, all at level four on the Society of Automotive Engineers (SAE) Levels of Driving Automation Standard scale, which is ranked out of five. The holy grail driving the frenzied competition is the achievement of fully autonomous vehicles ranked level 5, meaning they are able to operate in all conditions without human interaction.
The vehicles will still at times be piloted by humans, with the company citing the complexity of the Shanghai environment as a mitigating factor. As reported by Autoblog, the service is scheduled to expand to Beijing and Shenzhen by 2020, and launch outside the country by 2021. DiDi also possesses open-road testing licenses in Beijing, Suzhou and California.
"Working with our auto-industry partners, DiDi has the potential to become the first business to realize large-scale robo-taxi service in China," said Zhang Bo, CTO of DiDi and CEO of DiDi's autonomous driving company.
(Image: DiDi)