How luxury retailers like Gucci, Stella McCartney and LVMH are embracing digital transformation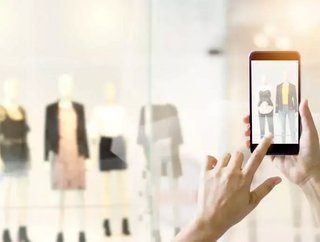 Luxury retailers often rely on the exclusivity of their brands to generate sales. Names like "Louis Vuitton" and "Gucci" evokes a certain sense...
Luxury retailers often rely on the exclusivity of their brands to generate sales. Names like "Louis Vuitton" and "Gucci" evokes a certain sense of craftsmanship and in the eyes of many brands, purchasing luxury goods should be about an unrivaled in-store experience.
The problem for this business model is that more wealthy customers are doing their shopping online. In fact, a recent report by McKinsey forecasts that nearly one fifth of luxury sales will take place online by 2025. The same report points out how nearly 80% of luxury sales today are "digitally influenced", meaning that consumers hit one or more digital touchpoints in their luxury shopping journeys.
As the competition heats up, it seems that luxury retailers have no choice but to embrace digital transformation. This are how some brands are taking on this challenge.
Gucci
Led by creative director Alessandro Michele, the reinvention of Gucci is a blockbuster success story. This is partially thanks to its revamped digital strategy. To drive customer satisfaction, the Italian retailer has built a Facebook-integrated chat bot and it also launched scannable adverts. Elsewhere, for its spring 2018 campaign, Gucci developed in-store augmented reality (AR) and virtual reality (VR) installations, which allowed consumers to become a part of the campaign. So far, this digital transformation has proven to be a roaring success. Speaking to CNBC, Francois-Henri Pinault, CEO and Chairman of parent firm Kering, noted that about 50% of Gucci's sales now come from millennials - a demographic of 35-year-olds and younger which many luxury brands are struggling to capture.
Neiman Marcus
Neiman Marcus has quickly earned a reputation for its digitally-savvy approach, winning the 2017 IRT Retailer Innovation Award. In 2012, the luxury department store line launched the Neiman Marcus Innovation Lab (iLab), spearheading the evaluation, design, testing and piloting of new technologies and applications for luxury retail. One such technology from the lab was Memory Mirrors. Composed of giant video screens and cameras, this interactive mirror enables shoppers to see outfits from 360-degrees, and compare clothing options side-by-side. The technology – which has been rolled out to most of the store's 44 locations – also remembers what customers have already tried on. In a similar vein, Neiman Marcus also rolled out an AR beauty tool that allows customers to try on makeup virtually when looking in mirrors. Elsewhere, the company launched 'Snap Find Shop': if you see an item you like, you can take a photo and the Neiman Marcus app will use image recognition to deliver comparable products.
SEE ALSO:
LVMH
French conglomerate LVMH, which counts Louis Vuitton, Dior and Sephora among its brands, is making waves with its digital strategy. Last year, the firm created an accelerator programme at the Station F startup campus in Paris. Welcoming around 50 international startups, the accelerator aims to "support the Group's key issues around the durability of raw materials, the reinvention of customer experience and stores, and the production chain, as well as the security of products". Through LVMH's start-up accelerator, one participating firm developed an artificial intelligence solution which consumers can use to detect counterfeit products with their smartphones.
Stella McCartney
Digital transformation isn't just transforming how luxury items are sold, it's also impacting production and supply chain. For instance, Stella McCartney is harnessing technology to push for eco-futuristic fashion, honing in on footwear. Using cutting-edge technology, the luxury brand launched a sustainable 'Loop' sneaker that is glue-free and entirely recyclable. "The sneaker's design is the result of pioneering innovation and technology developed over 18 months," the brand wrote in a blog post. A study from Nielsen highlighted that 73% of millennial respondents were willing to spend more on a product if it comes from a sustainable or socially conscious brand. As more and more luxury brands pivot towards sustainable and conscious business models, digital transformation is proving to be an essential task.