How smart technology can enable digital transformation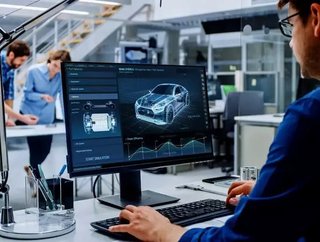 Dassault Systèmes' John Kitchingman on how 'smart' technologies represent the next step from digital transformation As we enter a new decade, bu...
Dassault Systèmes' John Kitchingman on how 'smart' technologies represent the next step from digital transformation
As we enter a new decade, businesses are now thinking about what the trends of 2020 will be.
With the fourth industrial revolution evolving technologies such as artificial intelligence (AI), the internet of things (IoT) and machine learning (ML), we are moving into the age of experience and developing our understanding of these technologies in order to better harness their power. 
Previously, businesses have been very focused on digital transformation. The integration of digital technologies into all parts of the business has helped accelerate internal works and reduce the reliance on hardware, with an increasing number of enterprises moving aspects of their business to the cloud.
Digital transformation has enabled sustainable innovation, and this has been commercialised in many forms - through personal data, digital health, AI and much more. 
'Smart' technology is expected to be the buzzword of 2020, with innovations premiering in areas from household appliances to personal mobility. Smart technologies are allowing increased control over appliances and systems from managing the temperature in households to accessing more information through a smart assistant. 
This smart technology brings with it masses of data, which is currently not being used to its full potential. In 2020, businesses need to harness the potential of data and technology to create innovations that improve peoples' lives and provide them with personalised experiences, while also protecting their privacy.
Making data work for you
The world is generating data in higher volumes than ever. This data plays a critical role in meeting consumer expectations and desires, which are centred less around owning a product and more with the experience that a product delivers.
People require personalised experiences and they want to associate themselves with companies that are sustainable.
SEE ALSO:
Companies must gather, analyse and shape data to meet demands and report on their sustainability.
Some examples of this include: monitoring and optimising transportation planning for shared mobility to reduce pollution; predictive maintenance of machines to ensure efficiency; the tracking and tracing of raw materials and using 3D printing processes and recycling equipment to reduce waste. All these processes have an impact on our carbon footprint and ecological handprint.
Cloud based platforms are especially good for this as they can speed up product development, improve collaboration across teams, and reduce the need for multiple prototypes.
With visualisation software, companies no longer need to create physical copies of their products; instead, they can design digital versions and test them in the virtual world, saving time and money in the process. Virtual prototypes can also be used to foster a more sustainable manufacturing process, reducing material waste. 
A trusted technology partner
Cloud-based platforms offer a unique opportunity to connect ideas, data, people and solutions to create cutting edge-personalised experiences for every consumer. Being able to analyse the data collected will give businesses the power to innovate sustainably.
With a trusted technology partner, you can use this data to, for example, develop your supply chain and design it virtually. A virtual supply chain ensures that all partners within a project can collaborate and strategically share and access information seamlessly. 
Bringing your supply chain to the virtual world means that all components can be sourced and designed within one place.
Whilst this is all collated, it is possible to access it at any time and use it to make products smarter. Being able to share this knowledge and expertise across the sector provides the foundations for an automated supply chain which is more responsible and less wasteful.
Cloud-based platforms are also used to make processes more sustainable.
For example, manufacturers can assess the carbon emissions of each travel route, the composition of the material they use, and the productivity of their supply chains. Today's consumer is sustainability-minded; the industry needs the right tools to help it show it is supporting this shift.
What's next?
Smart technology creates a mass of data which brings great responsibility for businesses, who must use it fairly and securely. Smart technology will bring us into a new era of innovation, and at Dassault Systèmes, we want to educate business leaders on how to extract this data and use it for bettering product design, development and deployment.
We have the technology - now we need to find innovative ways to continuously build upon these creations.