How technology is disrupting the travel industry: A Q&A with Travelport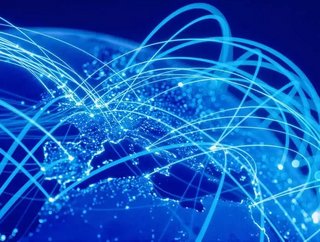 The travel industry, like many others, is experiencing new,innovative technological changes all the time. For example, it is predicted that by 2020, in...
The travel industry, like many others, is experiencing new, innovative technological changes all the time.
For example, it is predicted that by 2020, in line with the rise in global smartphone ownership, 70% of all travel bookings will be made via mobile.
In such a climate, Travelport is looking to revolutionise the travel industry using the likes of AI, IoT and other emerging technologies.
Speaking to Mike Croucher, a former British Airways veteran and the Chief Architect of Travelport, Gigabit looks into the company's upcoming projects, in addition to how it has previously disrupted the industry:
What attracted you to joining Travelport after 15 years with British Airways (BA)?
I've always based my career on joining companies when I think there's a real opportunity for disruption and change. In the early days I worked for Scandinavian Airlines, just at the beginning of automation of the airline industry. I was part of the original set-up of Galileo International (computer reservations system) in the early 90s as the global distribution system came of age and that disruption was bringing online retailing to travel agencies.
I joined BA just as those carriers were going through putting their products online, not just selling, but servicing, and bringing self-service technology to the end consumer.
I was there for 15 years, and then left to join Travelport because I think the world of travel and the way of distributing travel is up for change again, and I can see Travelport leading in this direction.
See also:
How has this extensive experience with BA helped you in your role as Chief Architect of Travelport?
Coming from a supplier like British Airways, you understand the need they have to distribute to a wide audience and the type of benefit the distribution system can bring them. I think you also understand how the world is changing around that distribution and what the airlines need to achieve through reaching the end user. I can bring that supplier perspective to Travelport, which helps us bring value to both sides of the equation – the needs of the consumer and the supplier. 
What is the most significant project that you have worked on? Is there a project you are most proud of leading or being a part of?
In my airline days it was bringing the technology into British Airways that allowed customers to self-serve for the first time, and really get that personalised service.
What's excited me about the time I've worked at Travelport is the move from a data centre concept where all data was held on one system, to a distributed cloud-enabled world which means we can bring new services to consumers at speeds and at a level of quality that just hasn't been possible before.
What are your observations on the digitisation of travel. How have consumer travel habits changed in recent times?
Travelers are becoming increasingly digitally dependent when it comes to planning, booking and experiencing travel. 40% of travellers now research and book their trips using their smartphone, and use an average of 14 different apps while travelling.
But the way they interact with apps is changing too. Consumers are increasingly expecting to interact with their preferred brands through the channels they use every day, like instant messaging and social media, instead of opening a different app every time they want to do something. Smart travel companies are already diversifying, but there will be an increasing move towards platform-based engagement rather than through individual apps.
Another emerging trend is voice search, with leaps in technology seeing more and more travel apps and hardware integrating voice and natural language search into their user interfaces. Soon consumers will be able to talk to their digital assistant, whether through their smartphone, Alexa or other devices to check flight details, search for a hotel or book tickets immediately.
How is Travelport looking to digitally disrupt the tourism/travel industry?
We believe 70% of all travel bookings will be via mobile by 2020 with global smartphone ownership forecast to rise by 50% from 3.8bn in 2016 to 5.7bn in 2020.
For Travelport and our customers the shift to mobile means a number of things. First, investment to deliver a change in our search and shopping, using data and analytics so that we can serve up much more relevant content to mobile apps. Second, investing to make our search further refined and even faster.
Travelport is driving significant improvements in bookability and optimisation: e.g. machine learning capabilities, market carrier analytics, industrialised cache solutions in the cloud and asynchronous search. All of this is helping to drive more profitable interactions and better experiences for the global travel economy.
What sets Travelport apart from its competitors?
The travel market today is worth $7.6trn and Travelport processes about $79bn of this each year. Our strength lies in the quality of the content we have, the speed at which we deliver it (speed is absolutely critical, and us being faster than our competitors is critical), and its ease of use, which helps to increase revenue per seat, better revenue per room, better revenue per rental for our customers.
We are continually investing in our technology with over £700mn in the last five years, and have led the industry in four key areas: one - Airline merchandising and personalisation, where we are four times bigger than our competitors; two - our capabilities in hotel where we are the fourth largest hotel distributor, just behind the giants that we all know like Expedia, Priceline, and Ctrip in China; three - car rental, and Beyond Air distribution; and four - in mobile travel technology space, we have the largest mobile travel app business with over 30mn downloads.
How important are emerging technologies such as AI and cloud becoming to travel companies? How are these technologies likely to impact the industry?
Use of AI among travel firms will explode in 2018, further blurring the boundaries between tech companies and travel companies as they increasingly use AI to analyse the customer searches and tailor results based on supply and demand. Powered by platforms with built-in intelligence and learning, travel providers will have the capability to know prospective customers were discussing a flight to South America and proactively push offers.
Is the emergence of IoT and AI causing increasing cybersecurity concerns in the travel industry? How can heightening security threats be combatted?
We're moving into a world where the IoT allows us and other service providers to know where people are, what they're reacting to and then being able to use AI around that knowledge to give the consumer the best experience.
IoT enabled companies have to understand what is core data and needs protection, and what is outside of those parameters and is data that informs you, but doesn't compromise the individual.
The brand value of travel platforms will be based on the security of the data it holds on its customers. If consumers don't feel their data is protected, they won't trust those platforms.  
What is the outlook for Travelport in 2018?
The key to providing personalised, connected travel experiences is relevance, accuracy and speed.
The platform of the future will be driven by AI and data. For Travelport, 2018 will be about embedding artificial intelligence throughout our services to take the complexity and hassle out of travel. Machine learning also powers our ability to improve offer relevancy and improve inventory accuracy which are at the top of our customers' key capabilities list when it comes to differentiating themselves in the market and driving conversions and ultimately revenue and growth.
So, we're seeing huge opportunities for travel technology businesses like Travelport to grow in the future.
What technological trends are you keeping an eye on?
Mixed reality(MR) is going to be a real game changer. It's been a bit of a mixed year for VR, with consumer adoption not really taking off, but the travel industry could be one of the places that Mixed reality, the amalgamation of both VR and AR, makes the biggest impact by offering immersive and interactive digital travel destination experiences to help provide inspiration. Travel companies are starting to offer immersive experiences into a destination to allow customers to feel and experience the trip in advance. Virgin Holidays has already started using VR as part of the holiday buying process and Airbnb uses AR to give visitors the chance to experience their accommodation before they travel. 
And on the trip itself, MR will let you to feel like you're in the thick of the action. That could mean anything from visiting Kings Cross station to see Harry Potter pelt towards Platform 9¾ or witnessing Martin Luther King's I Have a Dream speech live from the Lincoln Memorial. With Microsoft HoloLens already offering MR, enabling users to engage with digital content and interact with holograms in the world around them, tourists will soon be able to capture and share their own MR holiday memories.