How will the metaverse impact our everyday lives?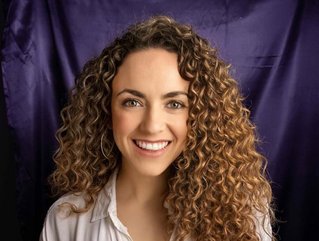 Tech expert Devin Partida explores how this evolution of AR and VR allows people to accomplish tasks and travel to places they never thought possible
The Metaverse – introduced by Mark Zuckerberg in October 2021 – has already made waves in online communities. It was a shocking announcement that showed how technology would increase its influence around the world. While it is still taking form, Metaverse has the potential to change how people go about their daily lives.
What Is the Metaverse?
The Metaverse uses augmented and virtual reality (AR and VR) to place users in a digital world. While this technology isn't new, previous iterations have helped create what will someday be a new environment. Video-game technology has given developers a lot of the groundwork they need to start building this alternate space.
Rabindra Ratan of Michigan State University told ABC News that the Metaverse is like an extensive linked system of online worlds. The associate professor anticipates users will be able to jump from world to world while remaining in their seats. VR headsets accomplish this. These are goggle-like devices placed on the face with two controllers in the hands. Ratan says this technology allows people to truly feel as though they are sitting in a room with another person.
The Metaverse has been utilizing a platform available on the Quest headset called Horizon Worlds. Since they introduced the app in December 2021, their monthly users have grown to around 300,000 people as of February 2022. While it's hard to say if this growth will continue, it is certainly a promising start for the Metaverse team.
How Could the Metaverse Influence Daily Life?
Because the Metaverse is still developing, many fields can only predict how it might change the world. However, there are some intriguing ideas that may become possible quite soon.
Medical Field
This new world could be helpful for both physicians and patients. Going virtual can help doctors assist people far away and improve their accessibility. Those providing care can experience benefits such as:
Easier payment calculation
Advanced training options
Straightforward patient monitoring
Expanded revenue cycle management
Better patient outcomes
Each of these points can help healthcare providers give a higher level of treatment to their patients. In addition, those in care could use the Metaverse for digital payments, simpler medical record storage, and improved online care.
Workplaces
The Metaverse may be a solution to the isolation many remote workers face. Employers could utilize digital workspaces, allowing employees to get to the office without commuting. It could redefine the meaning of "face to face." People could touch base with their co-workers and bosses in real-time and feel more involved in distanced meetings.
AI may also come into play. By creating a digital twin, some workers could choose to send "themselves" to work when they need a sick or mental-health day. AI can allow employees to still be productive while they need time off. It's capable of benefitting workers and employers.
It could change the actual workplace as well. Some envision their companies working from the beach for a day. Others could be taking notes in the jungle or sending an email in space. The possibilities for virtual offices are endless. On top of more social interaction, it can give employees a sense of adventure when coming to work.
Retail
Some companies have already begun introducing Metaverse technology. Retailers like Warby Parker and Amazon have implemented ways customers can try out their products without purchasing them yet.
Others are changing how customers can earn items. Alo Yoga has created what they call the Alo Sanctuary on the popular platform Roblox. Instead of using money, shoppers can complete five days of meditation to receive one of their jackets.
Brands could also use the Metaverse to let people try on clothing. It could create a much more interactive online shopping experience. As this technology develops, people could design avatars matching their bodies exactly and try on clothes virtually before buying.
Self-expression
When using the Metaverse, people design their own avatars. This could include makeup, tattoos, clothing, and hairstyles. With the ability to try out new fashion virtually, users might feel more comfortable doing so in real life.
As other people become more accepting of stylized avatars, they may also feel the same way outside the Metaverse. Virtual reality has the potential to make society more accepting of others.
The Metaverse has the potential to impact everyday life
While people will still need real human interaction, the Metaverse could create better ways to communicate with those who are far away. It could give users easier access to doctor visits, shopping, work, and styling. While still in its infancy, the Metaverse could grow into something that changes lives everywhere.