Hyperscience's enterprise data automation platform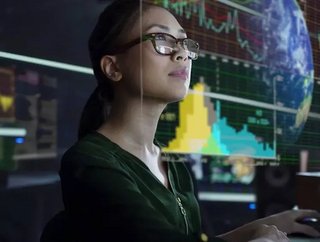 Hyperscience is a New York-based automation company for enterprise, allowing the rapid parsing of raw data...
Hyperscience is a New York-based automation company for enterprise, allowing the rapid parsing of raw data.
The company says its technology can automate 95% of data entry with an accuracy rate of 99.5%, surpassing legacy methods which it identifies as being around 55% accurate. 
That's achieved by following Hyperscience's principles, which it says involve treating business processes more like software, allowing said processes to become more measurable and automatable. The company envisions a future of streamlined manual processes which allow decision-makers better insight thanks to the data they have to hand.
Since its foundation in 2014, the company has across seven funding rounds. Its latest round, announced yesterday, saw the company raise $80mn from lead investor Tiger Global Management, alongside Stripes, FirstMark, Bond and Bessemer Venture Partners.
In , Peter Brodsky, Hyperscience's CEO and co-founder, said: "The glaring problem with legacy technology is that it builds upon broken business processes. Without fixing these underlying processes, effective automation is impossible. 
"Hyperscience has been accelerating its growth, and we are more motivated than ever to provide our customers with a solution that will power better business outcomes - and consumer experiences - than what's currently available. With our world-class team and this recent raise, Hyperscience is on track to become a global leader in business automation."
The company said it would use the funds to accelerate the development of its products and expand internationally.
"The ground beneath the feet of technology leaders has forever changed," said John Curtius, Partner, Tiger Global. "With the constantly moving business landscape, Hyperscience is well-positioned to advance automation and overcome the limitations of legacy technology approaches. As organizations come to embrace a software-defined solution, there will be a future where they will be more resilient when faced with the unexpected."