IBM CIMON: why astronauts need 'emotionally intelligent' assistants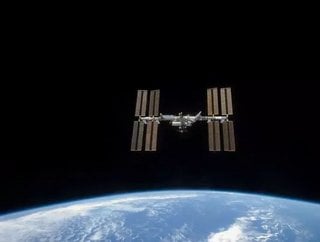 Yesterday, after a delay caused by high winds, a SpaceX Falcon 9 rocket blasted off from Cape Canaveral Air Force Station, on its way to resupply the In...
Yesterday, after a delay caused by high winds, a SpaceX Falcon 9 rocket blasted off from Cape Canaveral Air Force Station, on its way to resupply the International Space Station. The rocket carried a payload that included around 5,700lbs of supplies, several experiments and a robot. 
In 2009, the ISS was expanded to be able to accommodate six astronauts instead of three, and the facility has been a semi-permanent home for six spacefarers since then. But this will change early next year. 
According to a report from WIRED last month, NASA's decision to outsource astronaut transport to private companies like SpaceX and Boeing have resulted in delays to building the new craft that transport astronauts into space. This will mean that, when the station's staff are switched out in April 2020, the ISS' next crew (comprised of American Chris Cassidy, and Russians Nikolai Tikhonov and Andrei Babkin) stands to be reduced to three again for the first time in a decade. This state of affairs could last as long as six months.  
Halving the station's staff will cut down on the number of experiments that can be performed, as the crew's time is increasingly taken up by maintenance, but more importantly, it could lead to some very lonely evenings off, as the astronauts may not see another human being until the end of 2020. "Along with psychological effects caused by adjusting to the novel situation of being in space, astronauts also often struggle with anxiety and depression," writes Maria Mellor for WIRED. If interstellar travel is to become a part of humanity's future in the next century, finding a way to combat the isolation of space travel may be key. 
One of the packages aboard the latest SPaceX shipment to arrive on the ISS may give us some insight into a possible future. 
Meet CIMON, which stands for Crew Interactive Mobile Companion, is an IBM project to create an AI-powered astronaut assistant. The original CIMON spent 14 months aboard the ISS, returning to Earth in August. 
Its second generation, the CIMON-2, is the result of collaboration between IBM, Boeing and the German Aerospace Centre, and was developed to help astronauts with their many tasks and research activities. The voice-controlled floating robot - about the size of a medicine ball - which operates with a slight smile on its screen face, can display instructions and record images during an experiment. It can read from manuals and give conversational responses.
SEE ALSO: 
On its previous mission, the CIMON-1 assisted with a student experiment on crystallisation, demonstrated its ability to maneuver within the ISS's Columbus research module, and recorded video and images. "It proved it could understand not only the content within its given context, but also the intention behind it, using IBM Watson," said Matthias Biniok, IBM project manager, Watson AI in a statement. 
CIMON-2 goes a step further with its ability to evaluate emotions—what Biniok calls emotional intelligence.  In the future, CIMON will also empathically respond to situations as appropriate based on its analysis. The unit includes more sensitive microphones, more robust computers, and IBM Watson Tone Analyzer technology, which uses linguistic analysis to detect emotion from the tone of a conversation. As with the original CIMON, CIMON-2 will use a dozen internal rotors to maneuver weightlessly, nod or shake its head when listening, and follow an astronaut autonomously or on command.
The Watson Tone Analyzer, which is delivered from the IBM Cloud, can assess an astronaut's emotions. For example, if CIMON-2 were to sense that an astronaut is challenged by a task, it could offer assistance or encouragement. This is the same Watson technology used by businesses in customer service centers to automate interactions and in chatbots to detect a customer's tone during the back and forth of an automated dialog. 
This is obviously no replacement for genuine human contact - there are a slew of films about the strained relationship between human astronauts and conversational AI (2001: A Space Odyssey, Alien and Moon all leap sickeningly to mind) - but this sort of simulated human assistance could go a long way towards preserving the mental health of astronauts operating for long periods of time with limited exposure to other people.