Mercedes-Benz and Bosch launch robotaxi pilot project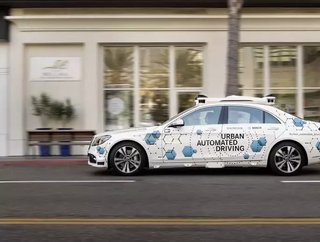 Today, a joint venture between German automaker Mercedes-Benz and electronics and appliance manufacturer Bosch began trials of a new automated ride-hail...
Today, a joint venture between German automaker Mercedes-Benz and electronics and appliance manufacturer Bosch began trials of a new automated ride-hailing service. 
The two companies have been working together on autonomous transportation projects for the past two and a half years, according to a press release. Their goal is, reportedly, is the creation and implementation of an SAE Level 4/5 driving system for fully automated and driverless vehicles, including the software for vehicle management. 
Unlike other companies chasing a leading role in the nascent robotaxi market, the Mercedes-Bosch team aren't focused on creating their own autonomous vehicles as a complete package, as Tesla and Waymo are doing. Instead, the goal of the project is to develop a production-ready system that can be integrated into different vehicle types and models.
Now, the project has reached the pilot stage for an app-based ride-hailing service using automated Mercedes-Benz S-Class vehicles. The trial is being condusted in San José, California - in and around SIlicon valley. 
The vehicles are currently being monitored by a safety driver and operate on a shuttle route between West San José and downtown, along the San Carlos Street and Stevens Creek Boulevard thoroughfares. 
Not yet available to the wider public, the trial has been opened up to "a select group of users" - whatever that means - who can use an app developed by Daimler Mobility AG to book a journey in one of the new robotaxis from a defined pick-up point to their destination. 
While the Mercedes-Bosch team's trial is some way behind Waymo, which has announced plans to begin truly public operations in 2020, the fact that the system can reportedly be grafted easily onto a number of different vehicles could mean that this system agnostic method of making taxis autonomous picks up speed much faster. 
San José was the first U.S. city to invite private companies to carry out field tests of automated driving and analyse the growing challenges in road traffic, opening its roads back in 2017.
SEE ALSO: 
"As a city, we want to know more about how automated vehicles can help improve safety and reduce congestion, as well as make mobility more available, sustainable, and inclusive. The project of Mercedes and Bosch ties in with San José's extensive 'smart city' objectives. It will also help us develop guidelines for dealing with new technologies and prepare for the traffic system of the future," says Dolan Beckel, Director of Civic Innovation and Digital Strategy for the city. 
Mercedes-Benz and Bosch hope this trial will provide valuable insights into the further development of their SAE Level 4/5 automated driving system. The partners also expect to gain further insights into how self-driving cars can be integrated into an intermodal mobility system that also includes public transportation and car-sharing.
"If automated driving is to become an everyday reality, the technology has to work reliably and safely. And this is where we need tests such as our pilot project in San José," says Dr. Michael Fausten, head of engineering for urban automated driving at Robert Bosch GmbH. 
Dr. Uwe Keller, head of autonomous driving at Mercedes-Benz AG, concluded: "It's not just the automated vehicles that have to prove their mettle. We also need proof that they can fit in as a piece of the urban mobility puzzle. We can test both these things in San José."