Merlin Labs' Funding from GV and Dynamic Aviation Partners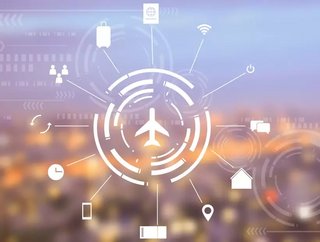 We take a look at Merlin Labs' recent investment from Google Ventures and First Round Capital for its partnership with Dynamic Aviation
Merlin Labs, a technology development company, has recently come to light after receiving a substantial investment from Google. It's been developing new autonomous flight technology to be used in aircraft. The company remained quiet until it announced backing from the tech giant. 
Aircraft Automation
After two-and-a-half years, aircraft technology company Merlin Labs has finally made itself known to the market after raising significant capital for its autonomous flight technology. The company has raised US$3.5mn in seed funding and gained US$21.5mn in Series A, thanks to the likes of First Round Capital and Google Ventures (GV) - with additional funds from Howard Morgan, Floodgate, Harpoon, WTI, Ben Ling, Box Group and Shrug Capital.
"Merlin Labs' has performed "a couple hundred" autonomous missions from takeoff to touchdown across the three generations of its experimental system," says Matt George, Founder and CEO of Merlin Labs. The company's most recent model of autonomous flight software, called Murray, has been described by the CEO as a "drop-in autonomy kit", which can be adapted to suit each aircraft that it is used in. While the technology has a human operator on the ground to take over in the event of any issues, the system works on its own. 
The company is also committed to working with traffic controllers to allow them to communicate with the 'pilotless' planes. Merlin Labs plans to roll out the software to a fleet of 55 King Air planes in partnership with Dynamic Aviation. Meanwhile, it is also developing software that will allow air traffic controllers to speak to the aircraft. Just like they would to a pilot. "We firmly believe that air traffic controllers need to be able to interact with the aircraft just like they would interact with any other aircraft," he said. "There shouldn't be any special interfaces. They should be able to go talk to it, have the aircraft perform those actions, and talk back. So that's a really important part we're working on," says George. 
The Future of Merlin Labs
George has explained that Merlin Labs does not have plans to become its own independent airline or provide a service to operate them. It aims to provide its autonomy software as a service to companies like Dynamic Aviation, UPS and FedEx. "Autonomy is eating the world," says George. "The opportunity to be able to go [and] automate the airspace is really important, to be able to bring people together, to create a digital infrastructure that connects the entire world."