NRD Cyber Security revenue grew 14% in 2020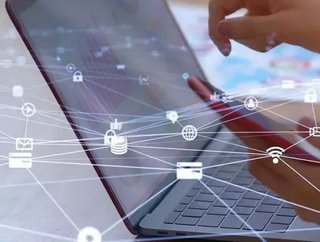 New data shows NRD Cyber Security's revenue has grown in 2020, along with growth in its net profit...
NRD Cyber Security, a Cybersecurity consulting and technology development company, reported revenue of €3.23 million in 2020, an increase of 14% compared to 2019 revenue of €2.84 million.
According to new NRD Cyber Security also generated a net profit of €321,000 last year, an increase of 38% compared to €232,000 in the same reporting period in 2019. Income from the private sector in 2020 more than tripled the corresponding income in 2019; in 2020, it accounted for 25% of NRD Cyber Security's total revenue, and 9% in 2019.
Dr. Vilius Benetis, CEO of NRD Cyber Security, was previously asked about whether there was a difference in companies from the Baltics willing to invest in their cybersecurity compared to Europe / rest of the world, he : "Baltic countries are comparatively small and are moving very fast towards digital services. Handling digital risks is a natural part of this. Sometimes, action is taken after the incidents, and sometimes by experienced managers. Overall, the situation is similar, especially when most businesses are very small and cannot invest much in cybersecurity."
Investment
The company has a large number of customers in the finance sector, and in the first half of 2020 they achieved a lot. They signed a service contract with the Central Bank of Nigeria, projects at the Central Bank of Egypt and in the country's commercial banking sector, as well as a cybersecurity investment appraisal project initiated by the European Investment Bank.
NRD Cyber Security's total investment in research and experimental development (R&D) at the end of 2020 amounted to €1.8 million, €997,000 of which was financed by the European Union, with the remaining amount coming from the company's own funds. In 2020 alone, €1 million was allocated for this purpose, of which €567,000 was European Union funding and the remainder the company's own funds.
One of its R&D products, CySystem, is already being used by countries in Europe, Asia, and Africa. It is designed for critical infrastructure managers and for the identification, monitoring, and analysis of cyber threats to the critical infrastructure of national, sector-specific, or multinational corporations.