Ordnance Survey: Creating a UK infrastructure network for CAVs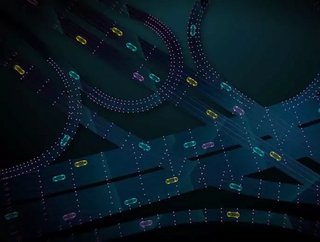 As an increasing number of automotive manufacturers, key technology players and emerging businesses turn their attention to connected and autonomous veh...
As an increasing number of automotive manufacturers, key technology players and emerging businesses turn their attention to connected and autonomous vehicles (CAVs), governments are having to prepare for an impending surge in the market.
In order to support CAVs, the UK government is looking to create a futureproof national infrastructure network – part of its modern industrial strategy.
Speaking to Gigabit, Duncan Chambers, Senior Project Manager of Ordnance Survey (OS), a company appointed to help carry out key data gathering tasks for this project, gives his insight into the need for such infrastructure.
When is the UK expecting to launch autonomous vehicles on British roads?
Philip Hammond set out his intention in the budget to have driverless vehicles operating on British roads by 2021. From those beginnings we can expect the way we use transport to develop into a multimillion-pound business within the next 10-20 years.
See also:
How ready is the UK for the impending surge in the CAV market?
The UK is currently establishing a world class series of test beds centred around London and Birmingham that take autonomous vehicles from the simulator environment into controlled environments in the real world.
How important is it to create a national infrastructure network to support these vehicles?
A robust infrastructure is vital. CAVs will need to find their way reliably and safely through a vast system of busy streets while interacting with driven and other autonomous vehicles, connected traffic lights and traffic management systems and being mindful of pedestrians, cyclists and other potential risks. They will also need to understand the best routes, in real-time, between the journey's start and end points.
To do this, advanced connectivity such as 5G technology is a must to getting live data feeds to and from CAVs, but without pin-point precision (information about where those sensors have been placed on a building, next to an asset, or in a field), it won't be possible to connect data seamlessly, or to minimise the risks involved for people depending on it.
How can frameworks protect against the dangers that CAVs pose?
Safety is a key concern with CAV's. Our primary aim is to ensure driverless vehicles will be connected and collaborating to ensure the safety of the public at all times. We're at the beginning of the project, so much of this will be revealed as we move forward.
What is OS's E-CAVE?
E-CAVE is enabling Connected Autonomous Vehicles. This project will help shape a national infrastructure capable of supporting a nationwide network of Connected and Autonomous Vehicles (CAVs). We will report our findings and recommendations back to Meridian and government. The project was launched in January 2018, and completes March 2021.
Who will OS be working in collaboration with to roll out E-CAVE?
We'll be working closely with the Department for Transport, Meridian, Innovate UK and the CAV testbeds operating around the country. Our work in CityVerve and GMCA is informing us on the data, exchange and attribution requirements for the sharing of complex geo, which is relevant to CAV.
What is Ordnance Survey's Geovation Hub?
Geovation is an Ordnance Survey Initiative in association with HM Land Registry, which is dedicated to supporting open innovation and collaboration using location and property data. Location is at the heart of many of the most successful digital products and services. Land and property is the foundation of our national economy. Since opening its doors two years ago, the ventures it has supported raise £12.7mn in investment and created 90 new jobs. 
How important is the maintenance of innovation and development going to be during the continued deployment of CAV technologies?
Innovation is hugely important. It's a new technology and we're going to expect continuous development across a range of technology areas. There is also the human and psychological side to consider in making this work. What is perhaps more important, in terms of the goal of a robust infrastructure that supports the safe operation of CAVs, is getting the innovators and developers to collaborate and share their findings.