Patient-centred care driving the next phase of health tech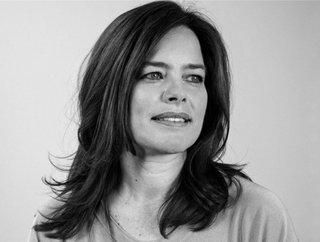 Cyndi Williams, CEO and co-founder of healthcare company Quin, explains how outdated technology must be revamped to support those with chronic conditions
Cyndi Williams is the CEO and co-founder of healthcare company Quin, who are pioneers in healthtech for people living with chronic conditions.
In particular, they drawn praise from the likes of Forbes, the BBC, healthline and Wired for their work around diabetes.
Their mission is based around asking a simple question: how can we serve the unmet needs of the people with chronic conditions when they're away from their doctor and living daily life?
Williams leads the team, who are pioneering a new era of digital therapeutics for diabetes that doesn't rely on already overloaded human healthcare professionals. According to Williams, 99% of diabetes care is self-care, creating a taxing personal journey with many daily ups and downs.
Quin are committed to creating better tech that is needed to help manage the load and get better outcomes.
With over 25 years of experience in engineering and business leadership, Williams helps other companies meet the unmet needs of under-served people and generate commercial returns.

The state of play right now is virtual care 1.0. Why is this not a complete solution?
Our current system of virtual care is, undoubtedly, an improvement on pre-covid analogue care. Video consultations save time for everyone but are especially beneficial to patients with mobility issues who struggle to attend in-person appointments. But what happens between appointments?
Living with a chronic condition, like type 1 diabetes (T1D), takes up a lot of time. Research from Stanford University has shown that people with T1D make 180 diabetes-related decisions a day. Our own research has shown that 51% of people who take insulin think about it, or diabetes, at least every 15 minutes.
Despite this load, 80% of people with T1D do not achieve the recommended blood glucose targets and are two to three times more likely to experience stress, depression, or anxiety.
So what needs to change to improve people's health?
We need virtual care 2.0 to better serve those with chronic conditions. Patients require 24/7 support all year round, which expert medical professionals do not have the resources to provide. Not only this, but the costs of managing chronic conditions are higher than ever, attributed to 86% of the USA's annual healthcare expenditure. A revolutionary paradigm shift needs to occur within healthcare that will benefit both patients and society.
Virtual care 2.0 must place more focus on patient autonomy with the help of technology. Modern healthcare needs to give more confidence and resources to people with chronic conditions between doctors' visits. This way, people can more confidently and effectively manage their conditions day-to-day.
What tech exists to provide these patient solutions?
Modern technologies that combine machine learning and AI with real-life, human experiences are already allowing people to take back control of their conditions. The Pivot app helps users quit smoking by finding each person's individual motivations. Paired with a breath sensor which measures carbon monoxide and in-app support, the app collates multiple sources of data to provide a quitting strategy for each individual.
In the Quin app, users record food, insulin, and activity, and can link with third-party apps like Apple Health. By collating a user's past data, Quin delivers step-by-step learning for their unique challenges and personalised insights into what is likely to happen to their blood sugar levels.
This approach allows users to manage their diabetes more independently. This drastically reduces mental load, resulting in 96% of Quin users experiencing health outcome and well-being improvements. With new features, such as a menstrual cycle tracker, Quin is further personalising the experience to each user's individual condition.
Quin targets diabetes distress first, which positively impacts blood sugar outcomes. Virtual care 1.0 only attempts to control blood sugar, chasing unrealistic targets and creating additional mental burden, leading to worse outcomes. It is important to build healthcare solutions that consider all variables, including mental health factors.
Technology can play a huge role in supporting those with chronic health conditions. Patient-centric technology and models will empower people to successfully manage their own care through providing effective, personalised experiences and ease the pressure on traditional healthcare systems.