Pegasystems software helps clients crush business complexity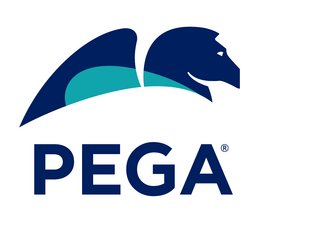 Pegasystems provides AI-powered software solutions for automation and customer relationship management. Technology Magazine finds out more about them
Founded in 1983, Pegasystems, or Pega, delivers innovative software solutions to reduce business complexity. The company's solutions increase customer lifetime value, streamlines service and boost efficiency.
Pega has 6,000 global employees, three regional headquarters in North America, Europe and Asia Pacific and over 250 global partners. With this reach, the company help numerous enterprises make better decisions with artificial intelligence (AI) powered solutions.
Its scalable architecture and low-code platform allow even the biggest organisations to stay streamlined and agile. Some of Pega's industry-leading clients include Cisco and Sprint.
Upon measuring Pega's total economic impact, Forrester found that the company delivers a 489% return on investment, over US$600mn in revenue growth and over US$12mn in cost savings.
Recently, for the 12th consecutive year, Pega was recognised as a Leader in the Gartner Magic Quadrant for CRM Customer Engagement Centre.
Commenting on the success of the company, Don Schuerman, CTO and Vice President of Product Marketing at Pega spoke to AI Magazine, he said: "Pega's low-code platform delivers AI-powered decisioning and intelligent workflow automation to help world-leading brands to continually adapt to change. Our Customer Decision Hub drives US$100mn's in increased customer value by delivering personalised engagement in real-time."
"Our new solutions, Voice AI and Messaging AI analyse live customer service conversations in real time, improving employee and customer experiences. We will keep innovating so more organisations can solve their biggest challenges in 2022 and beyond," he continued.

To demonstrate Pegasystem's ability within Intelligent Automation, check out the video below to see how they collaborated with Pfizer through a period of rapid growth for the company last year, when COVID-19 was at its peak.
Pega: utilising AI technology to improve business processes
With its solutions, companies utilising Pega's technology can reduce manual processing, get outcomes faster and power collaboration between business users, developers and IT.
The company offers robotic process automation (RPA) solutions that enable customers to automate legacy systems, bridge last-mile gaps across their enterprise, scale quickly and evolve as the needs of the business change.
Additionally, Pega Process AI helps customers optimise workflows and improve business outcomes with AI-driven decisions. By harnessing millions of data points, customers can gain insight from all events in real-time. It can also allow companies to determine ideal actions for optimal customer outcomes.
Both these solutions bring significant benefits to enterprises. With RPA, customers can automatically process thousands of incoming emails and have employees focus on more critical tasks.
This technology can also improve average handle time and first call resolution in customer service.