A Q&A with Lenovo: The use of VR in education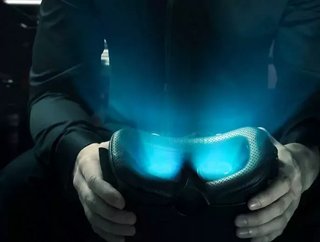 As technology evolves, so too does education, with classrooms across the globe benefitting from new technologies. One emerging technology that is showin...
As technology evolves, so too does education, with classrooms across the globe benefitting from new technologies. One emerging technology that is showing particularly promising application in educational practices is virtual reality (VR).
According to research from Metaari, the global mixed reality (MR) learning market is set to reach $9.9bn by 2023, more than double its current valuation.
Speaking to Gigabit Magazine, Richard Henderson, Director of Global Education Solutions at Lenovo, reveals what the company is doing in this space and how he expects VR to transform student learning.
In what ways is VR already being used in education?
Well let's make no mistake, we are still in the early stages of VR being adopted in the classroom, but strides are being made. The main uses we're seeing all revolve around allowing young people to experience places and key moments in history that are hard to explain with words. Lenovo polled 500 teachers across primary and secondary in the UK and although only a quarter (23%) of teachers have used VR in the classroom thus far, almost all of these (97%) found that it made for more engaged students, so we expect use to grow and evolve.
How will VR continue to transform the experience of education for students?
Quite simply through offering new experiences, bringing subjects to life, and allowing students to understand and see things in a way they previously couldn't. Students are no longer bound by classroom walls and teachers are no longer bound by traditional lesson plans. Our research showed that 67% of teachers would like to use VR to climb to the top of Everest, and 66% want to see moments in history - like the D-Day Beaches in WW2. VR truly does offer endless possibilities.
What are the benefits of using VR over AR?
VR is naturally more immersive and you don't have to rely on the surroundings that you're already in, as you do for AR, as VR can take you anywhere dependent on what content you're using. But AR absolutely has its benefits, and much like VR, can be hugely beneficial for blended learning.
See also:
What differentiates the Lenovo Mirage Solo with Daydream from its competitors?
It's the world's first standalone VR headset. All the products we've seen have required a smartphone or PC to create the VR experience, but with no wires or phones, – we can create a more immersive experience with motion-tracking technology on Daydream's VR platform and increase degrees of freedom not experienced before. Beyond this, it is accompanied by the Lenovo Mirage Camera, to let users capture their own VR video in a broad 180 degrees. This ensures it's not a one-off purchase, users can constantly create new experiences, and this enables students and teachers to create their own VR experiences too.
How did applications such as WorldSense and Expeditions make Google the ideal candidate for a VR-based partnership?
Google is a long-term partner of Lenovo's across many areas, one that we also worked with on the Mirage AR product, and was the natural choice for the VR product. The applications and content it has created truly allow users to realise the amazing capabilities of VR, and education is a key example of this with Google Expeditions enabling students to go to the far ends of the earth virtually, whilst staying firmly in the classroom.
To what extent is the Wild Immersion content available on the Mirage Solo a prime example of how VR can revolutionise education?
The Wild Immersion VR content was created in collaboration with the Jane Goodall Foundation, one of the world's foremost authorities on wildlife. As such it is a perfect example of what VR can bring to education, transporting children to the far flung corners of the earth where they can interact and learn with some of the world's most stunning wildlife. Something they'd never have been able to do before.
Will the use of VR and other advanced technology in the classroom help to cultivate tech skills amongst students? Could this play a key role in reducing the digital skills gap?
We certainly hope so. Going back to our research, three in four teachers (74%) stated that there will be a positive effect on the design and creativity skills of students and over half (57%) claim that VR can actually help build aspirations for students regarding the types of jobs they want to do. As well as firing up the imaginations of what students can learn, the ability to create their own VR content will no doubt be crucial in fostering digital skills for the workforce of tomorrow.