Redefining revenue operations & intelligence with People.ai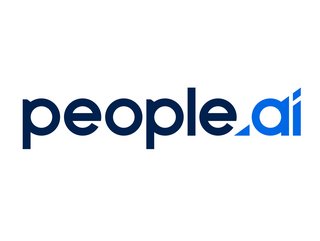 We take a look at People.ai, the software development company offering customers its leading revenue operations and intelligence (ROI) platform
Founded in 2016, People.ai looks to bridge complex artificial intelligence (AI) and real-world business expertise to help its clients innovate, grow and generate greater revenue.
Through reliable, unified data People.ai aims to help accelerate growth and use technology to make business more human. The company has six offices worldwide and over 135 patents granted or pending.
Commenting on how People.ai has helped Canva, its previous Head of Global Sales Operations, Mark Turner, said: "People.ai is giving us more intelligence about what activities make the reps successful and making sure the customers are along with us on that journey."
Using patented AI technology, People.ai transforms business activity such as email, meetings, and contacts, into account and opportunity management solutions. The insights the company generates for its customers help them unlock growth for every account and opportunity.
With People.ai, customers can unify all buyer and seller activity with account and opportunity data to create the winning playbook. They will also be able to consistently hit pipeline, new business and expansion targets every quarter.
People.ai: supporting different teams across enterprises
People.ai is trusted by many of the world's most innovative companies including Palo Alto Networks, Lyft, LivePerson, DataRobot and Canva. The company offer solutions for most teams within a business including:
Sales - with People.ai, sales teams can increase revenue per rep, every year
Markering - People.ai can accelerate high-quality pipeline
Revenue operations - teams can increase GTM efficiency and ROI with People.ai's solution
Customer success - by using the People.ai platform, organisations can maximise expansion within accounts.
The company supports a number of industries such as life sciences, manufacturing and telecommunications.
With People.ai, Zoom was able to increase rep bookings by 42%.
"People.ai is a crucial GTM partner that's helping us shape our future, not simply react to it. It's played a key role in our sales team's success," said Ryan Azus, Chief Revenue Officer at Zoom.
By partnering with People.ai, Zoom could scale its efforts by automatically capturing, analysing, and correlating sales engagement with outcomes that otherwise would have been lost.
This more approachable way to see how reps were spending their time meant managers could shape coaching sessions into strategic conversations rather than reviewing past activities.
Leading the way based on customer feedback
Recently, People.ai announded that it has been included in the leader quadrant in eight G2 Grid Summer 2022 Report categories for enterprise sales and marketing software. It was also named the number one leader in the Customer Revenue Optimisation (CRO) category.
"Being recognised by an esteemed institution is always an honour, but when that recognition is based on what customers are saying and how they're promoting our product, it truly solidifies the impact we're making," said Oleg Rogynskyy, CEO and Founder of People.ai.
"Customers are at the centre of what we do at People.ai. Our mission is to help companies accelerate growth, revenue and innovation, above all, it's about continuing to deliver value to our customers. We are grateful for our customers who have put us in these top leader positions," he added.
G2 is a hub for authentic reviews for more than 100,000 software products and professional services and the G2 Grid Report rankings are determined by customer reviews.