The Rise of Platforms and Digital Ecosystems in the 'Sharing Economy'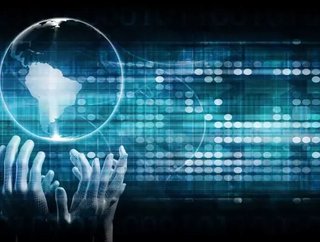 Digital transformation has been at forefront of many organizations' strategies in recent years and continues to be a critical factor for business succ...
Digital transformation has been at forefront of many organizations' strategies in recent years and continues to be a critical factor for business success in the year ahead. Companies have been increasingly integrating their core business functionalities with third parties and their platforms, building a digital environment to grow revenue. However, the manner of execution could be shifting towards a new paradigm of platform-based business and technology innovation.
Born digital platform companies such as Amazon and Uber have built a multi-billion-dollar business at a never-before-seen speed in the corporate world, disrupting industry after industry with their platform business models and challenging some of the long-established companies in their field. We are witnessing a fundamental shift in how business and technology is shaping up. The secret to success has been an ability to execute on platform-based digital businesses backed by building unique technology platforms that are intelligent, open, connected and scalable.
See also:
The innovation has been to move from a traditional 'pipe' based approach, where business co-ordinated activities such as, sourcing raw materials through manufacturing, distribution, customer sales and service, to a business platform one, where the business becomes the enabler in a connected ecosystem of customers, vendors and partners that can efficiently exchange value between themselves. Establishing a digital ecosystem helps businesses build connections between people, departments, organizations, partners, adjacent industries – and even the competition.
Ecosystems help companies get closer to customers. An interconnected platform has the added capability of gathering and analysing huge amounts of data generated by the ecosystem to enable more intelligent transactions and decisions to be made i.e. customer and vendor reviews, personalised recommendations, offers and predictive supply. Companies are either creating the ecosystem or are trying to become a part of an existing ecosystem to help fill the gaps in their offerings.
Platforms will also pave the way to new and unexpected business opportunities. Take for example the increasing use of enhanced multi-device, multi-channel connectivity, mobile, IoT and big data functionalities - these will become far simpler to implement and integrate over the Cloud. The scale and flexibility on offer will also make it possible to build and innovate on existing business processes far more easily. New partnerships can be formed with the successful ones allowing businesses to prosper and grow together in the long-term, through the easier integration of services. Going it alone can no longer be considered an option. In fact, we believe the Platformation™ * framework will become the de-facto standard for balancing business and technology requirements to achieve platform-based digital transformation.
Doing all of this might require complete re-imagining of a business with advanced technologies and design thinking for business model and process innovation  Whether you decide to do this internally or with an outside partner the technology leader tasked with making it all happen i.e. the CIO, CTO or CDO of the organisation, has to be in lock-step with the approach – it's better to know early before everyone heads in different directions.
On a cautionary note, operating in this kind of an environment, raises the spectre of data leakage. It's important to take steps to stay secure. Clear boundaries and open communication with partners are critical as are the protocols adopted and the type of information shared.
If businesses are to remain relevant and flourish in the sharing economy they will need to rapidly improve their understanding of platform-based digital business and technology transformation initiatives. It is little wonder that the S&P 500 is expected to have more than thirty platform-based players by 2020, representing some of the largest and fastest growing companies on the index.  According to Gartner's 2017 CIO Agenda report, 79 per cent of top-performing digital organisations participated in a digital ecosystem. By comparison, fewer than half of the companies rated as average operated in a digital ecosystem.
The opportunities are limitless if we can execute on the concept of platforms underpinned by digital ecosystems. The 'sharing economy' will blur the lines between industries and even competitors, and has the potential to shape entire markets that are better connected and more efficient.
Tridip Saha, Head of Business-Europe, Sonata Software