Robotics – a CIOs new best friend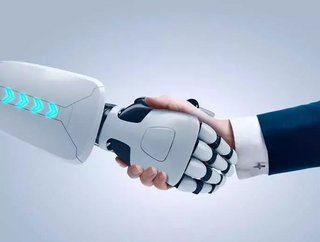 As technology continues to take precedence in organisations around the world, the role of the CIO is only set to become even more important. Not only wi...
As technology continues to take precedence in organisations around the world, the role of the CIO is only set to become even more important. Not only will people be looking to you for advice on embracing aspects such as the Internet of Things (IoT) and big data, but they will also want to know how you plan to lead responsible change in the age of automation.
While not everyone with the C-Suite title understands the benefits and potential of robotics just yet, there are a number that are embracing the technologies to drive transformation across the business, making robotics their very own IT sidekick.
If it ain't broke, don't fix it
If you mentioned scrapping legacy business systems to any member of the IT department, its likely you'd be met with resistance. Making any sort of overhaul to existing processes and technologies not only uses a lot of time and resource, but can also get complicated very quickly and if done wrong, can have extremely negative results.
For this reason, CIOs can often fall into the habit of adopting a 'if it ain't broke, don't fix it' approach, struggling to generate a valid argument for introducing new technologies, despite sometimes having the best intentions.
While it's not hard to see why innovation can often be overlooked, for organisations to remain competitive, it's essential the IT team works continuously to implement modern processes and systems, all of which are going to contribute towards the wider business goals.
That's where robotics comes into the picture – helping companies become more efficient, more agile and more productive. Once you've managed to get buy-in from the wider executive team, the next step will be finding the right robotic fit for your business.
See also:
Picking from the line-up
For many, deciding on a solution can present as much of a headache as it does opportunity, with a number of diverse providers and offerings on the market. This therefore makes the switch from manual processes to robotic process automation (RPA) a difficult one, posing many questions and considerations.
When searching for your perfect match, it's important to remember the difference between a holistic approach and desktop RPA. Implementing full automation requires the software to interact at the user interface level, often resulting in ongoing errors and the need for frequent reprogramming. Desktop RPA tools also have a history of failing to scale well, requiring various licenses and hardware additions.
On the other hand, full automation requires the robotics software to interface with a variety of on premise and enterprise resource planning (ERP) systems, as well as cloud applications and external websites. While this would be the point in which desktop RPA solutions would come unstuck, through full automation, typically 90 per cent (or more) of tasks can be robotized.
Lending a helping hand
Although one of its key selling points, robotics isn't just about automating mundane, manual tasks, but also about freeing up employee time to focus on other things that matter to the business. With IT committed to the robotics vision, automation can be rolled out to other departments a lot more smoothly.
For example, in the case of a new employee joining the company, all required software permissions including accounts and login details can be instantly generated and provided through automation, allowing more time for personal introductions and on-boarding. Automation can also dramatically reduce the amount of time it takes departments to detect and resolve issues, meaning inaccuracies or problems can be addressed swiftly and easily.
For CIOs to make an impact in their role, they must be seen to embrace digital transformation across the business, including the implementation and management of automation technologies. A key part of this will also be conveying the importance of the human workforce, and highlighting the benefits robotics can bring to existing members of staff. When it comes to automation, one of the main talking points is around potential job loss, when robotics is actually working to form a positive relationship between technology and employment.
Finally, if those in senior IT roles want to truly benefit from robotics, the deployed strategy must be scalable across the entire business model, both existing and future thinking. As large, innovative organisations continue to challenge the business landscape, others must find ways to keep up, or risk being left behind.